How to Inspire Customer Loyalty in 2023 (& Make $$)!
Customer loyalty is like a holy grail in business. Seriously.
Customer loyalty means more business from happy customers who continue to buy from you and — even better — company growth as they refer their friends to you.
It's a crucial part of customer engagement. Arguably, the most crucial part.
When done right, a new customer = a repeat customer.
We'll review different types of customer loyalty and various digital marketing strategies to implement them effectively.
Let's rock.
What Is Customer Loyalty?
Customer loyalty is when your customers are so thrilled by your service or product and the personalized experience of doing business with you that they return again and again.
They are a crucial part of every business's success because their reviews, referrals, and enthusiasm can boost business faster than your sales and marketing team.
People are far more likely to buy based on their trusted friend's recommendation than because of a regular ad.
Why Customer Loyalty Is Crucial
Without increasing customer loyalty, you have to work much harder to make the whole enterprise worth the effort.
It's costly getting new customers as the main base of your income.
On the other hand, a buyer who is already a satisfied customer requires no effort other than your continued excellence.
1. Increased Share-of-Wallet
Share-of-wallet is about how much consumers spend on a particular brand compared to spending on that brand's competitors.
Customers spend more on the brands that have won their loyalty.
When you have achieved brand loyalty, you also get a bigger share of the wallet — your slice of the pie.
2. Word-of-Mouth Shout Outs
Nothing is as powerful as a word-of-mouth referral from an existing customer.
This kind of marketing strategy doesn't cost you money and doesn't need a billboard or a fancy ad.
It only needs your excellence, innovation, and exceeding customer expectations.
3. Heightened Brand Trust
Consumer loyalty is also about trust between your brand and your customers.
It means that customers trust that they will get the same excellent level of service or products from your brand every time they buy.
There is sufficient value in the transaction to outweigh the temptation to buy from your competitors.
How to Measure Customer Loyalty
Of course, you may already be familiar with your "regulars," but let's review more helpful customer loyalty metrics you can use.
1. Customer Retention Rate
This is the easiest place to start. If you implement more digital marketing strategies, such as a loyalty program, this number can increase over time.
Even if you only get a 5% increase, this can result in a 25%-100% profit increase for your business.
2. Negative Churn
Negative customer churn rate is the rate at which consumers upgrade or add additional services to their order from you.
This helps balance out the natural customer churn — the rate at which customers leave your brand.
This number is also valuable for planning how to implement a loyalty program that fits your customer needs.
3. Net Promoter Score®
NPS® tells you, on a scale of 1-10, the degree to which customers are happy to recommend your brand to others.
To calculate, subtract the percentage of customers who won't recommend your product from the percentage of customers who would.
The goal is to keep the former number as low as possible.
4. Customer Lifetime Value
Customer lifetime value is one of the key indicators of greater customer loyalty because it checks how much an average customer spends on your brand over their lifetime.
Here's a simple way to calculate it:
Customer lifetime value = (Annual revenue per customer * Customer relationship in years) - Customer acquisition costs.
The higher the answer, the more loyal customers you have.
It helps assess and improve the customer success of your eCommerce marketing campaigns, loyalty programs, and the quality of your customer relationships.
5. Customer Loyalty Index
The customer loyalty index is a metric (implemented with a survey) that helps you precisely measure a customer's intention to remain loyal.
It's measured using a CLI survey with a 6-point scale, starting with 1 representing "Heck, yes!"  to 6 for "No way."
Implementing this survey helps you optimize your customer loyalty strategy and bonus offerings.
6. Customer Effort Score
Customer Effort Score (CES) is about asking customers to tell you how much effort it took for them to solve their problem using your brand's services or products.
This metric measures the client's experience rather than how they feel about your brand. It's handy for issues like customer service, free shipping, expedited requests, etc.
7. Purchase Habits
Look at the intervals between customers making a first and second purchase from you.
How many customers return products? What triggers your customers to spend?
Use a customer behavior survey for additional answers. These repeat purchase habits give you insight into the level of your customer's loyalty to your brand.
8. Referral Traffic
Referral traffic is the number of customers who visit your website via referral links from social media marketing, websites, and other online platforms rather than search engines.
Ads are not included in this count. Check how many of your customers talk about you online and link to your website.
Google Analytics can help you track these marketing analytics.
9. Social Media Mentions
Search your brand on social media to see what people say about it, whether the customer feedback is positive or negative.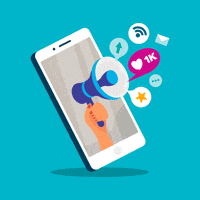 A social media strategy can help you do this.
It's all about social listening to see what they think of you compared to your competitors.
It's also an opportunity for customer digital engagement, retaining customers, and demonstrating next-level brand communication.
How to Foster Customer Loyalty
1. Standout customer service
As the saying goes, "Under-promise and over-deliver" instead of the other way around!
Great customer service compels your customers to return again and again.
Conversely, bad customer service can ruin your reputation, cost you a fortune, and send existing customers running for the hills.
If something goes wrong, own it, address it immediately and generously, and ensure it doesn't happen again.
Make your service stand out, and do it with sincerity.
2. Make it personal
Personalizing your customer support creates an unforgettable experience for your customer journey.
Everyone likes to be noticed, remembered, and cared for.
Add handwritten notes to product shipping, thank you notes, send birthday wishes, etc.
It adds a nice touch that shows you go the extra mile to make your customers happy.
A positive brand experience practically guarantees repeat customers and repeat business.
3. Ditch the "rewards program" and reward customers-every time
Sometimes, it's better to ditch the customer loyalty program and reward customers frequently in other ways.
You can add different benefits related to the customer's purchase.
This works best if your brand sells unique products or services, but you don't need to compromise on low pricing, quality, or convenience.
It's more about being creative in a way that sets your digital product or service apart, especially if you're pioneering something new.
This will inspire loyalty because you already offer unique value that customers can't get elsewhere.
4. Make a community for your customers
Since social media is a hotbed for bad reviews and customer stories about your business, it can be worthwhile to get ahead of it by creating a community for your customers.
Social media engagement ensures you can address issues more quickly and directly rather than finding out about them through a horrible viral post.
A self-service support resource such as a forum is valuable and allows customers to discuss and troubleshoot problems and share new ideas.
5. Communication is key
Building customer loyalty is about communication just as much as it involves the quality of your products and services.
Transparency, honesty, and integrity help customers see you take responsibility for how things are done.
When customers know that product changes or company changes are communicated promptly, they know you care.
When you resolve their questions and issues quickly and correctly, they will show their appreciation with long-term loyalty.
6. Tweak your current loyalty program
Continuously working on your customer loyalty program is a useful endeavor as long as you keep it relevant to the customer.
Take the time to occasionally tweak your program with irresistible benefits.
Choose criteria such as the amount the customer spends or purchase frequency (so they get something free after a certain number), use coupons and freebies as incentives, etc.
7. Appreciate your employees
Customers notice how businesses treat their employees.
It's part of the whole shared-value concept. Show appreciation for your employees, pay them well, treat them well, and create a sincere company culture of trust and safety.
It matters to your staff and impacts employee motivation to provide excellent customer service.
When customers see empowered employees who are proud to serve, the joy spreads, which is more valuable than you think.
8. Share what you stand for
Sharing values with your customers is a powerful buying motivator.
For some customers, it's the only reason they will buy from you rather than someone else.
Decide on an issue relevant to your business — something that matters — that you can take a stand on.
It can be related to supporting a particular charity or cause or how you source and package your product, for instance.
A shared value creates a shared connection with your loyal customer.
Types of Customer Loyalty Programs
A customer loyalty program is a system that gives customers incentives (such as coupons, freebies, early-release access to new products, etc.) to keep purchasing from you.
It can help you grow your business, gain new customers, gather more referrals and reviews, and test and improve new products.
A loyalty program gives you access to more customer data on how they buy, why, how often, etc. You'll also increase overall customer satisfaction if you do it well.
1. Point-based
This is the most common form of loyalty program because it's so successful and easy to manage if you keep it simple.
Frequent customers earn loyalty points every time they buy, which can be translated into discount codes, freebies, or another special offer as a reward.
Just don't make the conversion from points to loyalty rewards complicated!
This loyalty program is best suited to businesses that encourage frequent once-off purchasing, like donuts, groceries, consumable products, etc.
2. Tiered
A tiered loyalty program rewards customers on different levels, depending on how much they purchase and how often.
On the base level, offer small rewards for simply being part of the program. Then, increase the value of the rewards as your members' loyalty and repeat purchasing increases.
This loyalty program is best suited to businesses with higher price-point offerings, such as hospitality, consulting, or insurance.
3. Game-based
A game-based approach brings more fun into the concept of a loyalty program, so why not?
Think of contests, sweepstakes, hilarious — but safe — dares, and challenges (no, not TikTok) that can help establish your brand awareness.
The only caveat is this: don't make your customers feel like you're trying to trick them into spending.
Keep the odds low, the entry criteria doable, and the whole initiative within legal processes.
4. Paid
It may sound counterintuitive to charge your loyal customers a fee for a loyalty program, but it can be very beneficial.
For example, a fee can provide the benefit of bypassing certain purchase barriers, like shipping and monthly purchase fees (i.e., a discount for a monthly subscription).
It's about charging a fee to make doing business with you as smooth and fast as possible.
5. Value-based
If you have a good grasp of the values and desires of your customers, you can encourage their loyalty by incentivizing them.
Look for ways to offer value in non-monetary ways to connect with what matters to your customers and increase their trust.
Sharing values with your customers is powerful, as described above, but it's even better when you can demonstrate those values and let your customers participate.
6. Coalition
Strategic partnerships (also known as coalition programs) are incredibly effective in growing your customer base and loyalty.
Who you align and collaborate with should depend on shared company values, overlap in loyal customer base, and what would be most relevant to your customers in their daily lives, needs, and purchases from you.
For instance, if you sell a service, you can partner with a company that provides the products you use or vice versa.
5 Great Examples of Customer Loyalty Programs
1. Sephora
Sephora's Beauty Insider offers customers a points-based loyalty program to track their spending by swiping a card every time.
Depending on the average spending total, customers are grouped into one of three tiers and rewarded accordingly with points redeemable for high-quality beauty products.
And they have free samples!
2. PetSmart
For most people, their pets are like their children, so buying treats, toys, haircuts, and other pet accessories is a fun part of the customer experience.
PetSmart's Treats loyalty program makes it more affordable by rewarding customers with points for every purchase.
These can be redeemed for discounts on grooming, training or even donated to charity.
Members also get free shipping and access to member-only sales and deals.
Your pet also gets a free surprise on their birthday!
3. Starbucks Rewards
Starbucks has a star-based loyalty program that works with a mobile app, and each purchase earns you two stars per $1 spent.
They also have gamification elements such as double-star days, birthday coupons, and more.
Stars can be redeemed for discounts and free food and coffee.
4. REI
REI's Co-op Membership Benefits program is unique in that it's heavily customer-centered in approach and its products and services.
Customers are drawn to the company's dedication and donations towards conservation projects and its focus on members over profits.
The program is simple — lifetime membership is a one-off fee of $20, getting you 10% cashback on your spending at REI during the previous year, as well as major discounts on products, wilderness and adventure classes, and members-only special offers.
5. DSW
DSW VIP is a tiered points-based loyalty program, rewarding customers proportionate to how much they spend.
They also don't require a physical card; all the details are kept online.
Aside from earning points for every $1 spent, customers also get free shipping on all purchases, 5% back in rewards (10% for Elite members), 50 points for donating old shoes, and a birthday reward.
This combines loyalty with great incentives and good values.
Give Value for Customer Loyalty-It's Only Fair
Now that you've seen how crucial customer loyalty is for your business, you should be rushing out to implement it.
Your most loyal customers deserve value for being brand ambassadors and their continued dedication to your business.
Reward them accordingly.
Cash in on that, and there's no stopping you!
Heideli Loubser is a wellness and education copywriter and a content marketing strategist helping you grow your business. She is also a solo homeschool blogging mom of two kiddos. When she's not wielding her powerful pen to help businesses and other parents, she enjoys gardening, painting, caffeine, and dark chocolate in large amounts.