Essential Social Media Management Tools for 2023 (25+Tools!) 🔧
As a digital marketer, you're probably wondering what the best social media management tool is.
But that's like asking what the best soup is, the best car—or who your favorite Star Wars character is.
(The answer is Chewbacca, obvi 😉)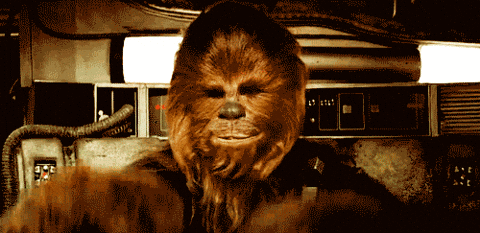 To answer, you must consider many factors.
What problem are you trying to solve? What is your budget? How much tweaking and hand-holding do you need?
Every business has different requirements. A solopreneur won't be looking for the same features or price points as a large corporation.
It's not one size fits all.
Fortunately, you have many options available.
But before we get too far, let's set the groundwork.
What is Social Media Management?
Social media management (SMM) is the process of using social media to establish two-way communication with your audience.
Each social media platform has its unique rules and usage, and your social media management strategy should adapt accordingly.
Using a social media manager can save you time and money and help you increase user engagement and retention.
Social media management also provides insights and recommendations that improve brand awareness, leading to more sales.
Your social media management service can cover the following aspects:
Multiple social networks and accounts (mainly Facebook, Instagram, LinkedIn, Twitter, and Pinterest)
Content planning and scheduling tool
Monitoring and responding to posts as quickly as possible
Analyzing the performance of your posts in terms of reach, digital engagement, and perception
Evaluating the impact of your posts on your social media marketing campaigns
Collaboration with internal teams and clients
It is not a simple task and increasingly requires specific expertise.
According to the US Bureau of Labor Statistics, social media managers have come into their own with a faster-than-average outlook.
It shows that companies are putting greater importance on their social media marketing efforts.
But to implement successful social media marketing campaigns, businesses must invest in the right people and the appropriate tools.
Why Do You Need Social Media Management Tools?
With more than 3.8 billion people using social media, you can't implement SMM haphazardly.
When you're managing multiple social media accounts and posting updates regularly, it can quickly become overwhelming.
While you could get by with an Excel sheet and lots of elbow grease just a few years ago, it is no longer possible.
That is why social media management tools are crucial to your social media strategy.
These tools help you:
Schedule posts in advance
Have an overall view of all your social media activities
Interact directly with your target audience from a single inbox
Gather statistics and build reports on the content you posted
Improve the results of your social campaign
Social media management tools are your best option to increase sales through your social media platform.
Whether you manage multiple profiles, multiple clients, or need more marketing automation, the social media management tools below will help boost your social media networks.
Best Social Media Management Tools
We present our list in alphabetical order. For each tool, we list:
Social Networks
Big Four: Facebook, Instagram, LinkedIn, and Twitter
Big Five: Big Four + Pinterest
Other networks
Platforms
If a tool has no mobile app or browser extension, we put "Web."
Key Features
Pricing
Monthly cost in USD, without yearly discounts.
1. Agorapulse
Agorapulse is a social media management tool for agencies or larger social media teams. You need at least two users to get the most out of your subscription.
Social Networks
Key Features
Automated inbox management
Bulk scheduling
Share publishing calendars with clients
Approval and delegation flows
Built-in and customized reports
Competitor social media monitoring
Customer service auditing
Identify influencer marketing for your brand
Pricing
30-day free trial
Standard: $59
Professional: $99
Advanced: $149
Custom: contact Agorapulse
2. Brandwatch
Brandwatch (formerly Falcon.io) offers a full suite of tools to publish, engage, and measure target audience engagement.
Falcon is suitable for small teams, but it provides collaboration and benchmarking features ideal for large teams and agencies.
Social Networks
Big Four
Messenger
WhatsApp
YouTube
Platforms
iOS
Android
Windows Desktop
Key Features
Suite of 7 tools
Integrated calendar view
Automation of ad campaigns
Asset management using Falcon or an external cloud drive
Real-time marketing analytics
Attach a social profile to users in your CRM
Comparison of organic and paid content performance
Multilingual monitoring of trends and brand
Custom dashboards and reports
Competitor watching
Personal support and service
Pricing
14-day trial
Essentials: $108
Full Suite: Custom
3. Buffer
Buffer targets small businesses by providing simplified yet powerful social media management tools. It is well-suited for companies that rely heavily on Instagram marketing.
Social Networks
Platforms
iOS
Android
Chrome
Firefox
Safari
Opera
Key Features
Analytics on non-free plans
Same dashboard for every social media account
Generate the first comment on Instagram
Compare paid vs. organic content effectiveness
Demographics and hashtag analytics
Custom reports
Instagram-specific engagement tool
Pricing
Free
Essentials: $6
Team: $12
Agency: $120
Customized options available
4. Content Scheduler in Adobe Express
Content Scheduler in Adobe Express (formerly ContentCal) provides simple-to-use social media management tools for small businesses, agencies, and large companies.
Social Networks
Big Four
Zapier integration
Platforms
Key Features
Web clipper to save and share content ideas
Organize content with hashtags and category tags
Scheduled posts
Social media campaign analysis
Coming soon: AI-based insights
Pricing
5. CoSchedule
CoSchedule eases the pain of scheduling projects and campaigns and is suitable for agencies and large teams. The Marketing Calendar shows a single view of all ongoing projects.
The Marketing Suite adds features suited to marketing team management.
Social Networks
Platforms
Key Features
Scheduling and collaboration
Automated and reusable workflows
Coordinate projects and campaigns in a single calendar
Organize and prioritize content ideas
Asset organizer so everyone uses the same version of shared files
Integration with Zapier, HubSpot, and others
Pricing
Free
Pro Marketing Calendar: $39 per user
Marketing Suite: Custom (contact CoSchedule)
6. Crowdfire
Crowdfire allows you to discover content and share it easily and quickly on your social media profile. You get an endless stream of content ideas by leveraging curated RSS feeds.
Social Networks
Platforms
iOS
Android
Windows desktop
Chrome
Web
Key Features
Scheduled posts
Posts tailored to each social network
Previews of all posts
Quick view of the content queue
Curated content from RSS feeds or e-commerce stores
Built-in report templates
Pricing
Free
Plus: $9.99
Premium: $49.99
VIP: $99.99
7. Eclincher
Eclincher is a social media management platform suitable for small businesses, agencies, and large companies. It provides extra tools for companies that rely heavily on video marketing content.
Social Networks
Platforms
Key Features
Content scheduling
Visual calendar
Track social media campaigns individually
Media library
Automated publishing from RSS feeds or queues
Reputation and brand monitoring coming soon
Custom video thumbnails
Pricing
14-day free trial
Basic: $65
Premier: $175
Agency: $425
8. HeyOrca!
HeyOrca!'s claim to fame is its social media calendar tool built for agencies. Each brand has its own calendar. It allows agencies to share content with clients with a minimal level of friction.
Social Networks
Big Five
Google My Business
Platforms
Key Features
Share content and get approval directly from clients
Clients do not need an account
Bulk scheduling
Version control and audit trail for content
Upload media to the library from the mobile app
Distinct content library for each client
Clients can upload images to their library using SMS
Pricing
14-day free trial
Basic: $59
Standard: $99
Pro: $129
9. Hootsuite
Hootsuite provides a one-stop location to publish, monitor, and analyze the performance of your social profiles.
Hootsuite integrates with many other platforms, making it much more than a social media management tool.
Social Networks
Platforms
Key Features
Single calendar view
Content adjusted to each social platform
Content scheduling
Collaboration and approval workflows
Custom dashboards to curate content from multiple networks
Share content directly using the web extension
Monitor content marketing performance across platforms
Chatbot
Social listening
Boost organic content with social media ads
Real-time data
Track ROI of content to specific campaigns
Track response time of customer service
Integration with 20+ social networks
Hootsuite apps to expand the functionality
Pricing
30-day free trial
Professional: $99
Team: $249
Business: $739
Enterprise: Custom
10. HubSpot
HubSpot is an extensive suite of tools to manage everything from content and social media to sales and customer support.
To access social media management features, you need a minimum of 2,000 contacts in the HubSpot CRM. It is best suited for companies that market to more than 2,000 contacts per month.
Social Networks
Big Four
Platforms
Key Features
Share content as it is published
Monitor social mentions
Built-in reporting
Sales CRM
Built-in CMS
Schedule posts 3 years in advance
Pricing
Professional: $890
Enterprise: $3,600
11. Iconosquare
For companies that rely primarily on Instagram, Facebook, and Twitter, Iconosquare offers excellent value.
With a great emphasis on analytics and reporting, the platform is suited for small teams or agencies that want data to drive their digital marketing decisions.
Social Networks
Platforms
Key Features
Easy-to-read pre-built reports
Custom-made, easy-to-share reports
Split paid and organic content to measure performance
Publish Instagram stories
Competitor and brand tracking
Schedule single-image or video posts on Facebook and Instagram
OneDrive and Google Drive integration
Real-time responses on posts
Pricing
14-day free trial
Pro: 59€
Advanced: 99€
Enterprise: 179€
12. Instachamp by MobileMonkey
Instachamp by MobileMonkey is the world's first Instagram-approved direct messaging & social media engagement tool.
It is designed for content creators, coaches, and B2C brands who are looking to improve follower engagement and conversions on Instagram.
Social Networks
Platforms
Key Features
Reply to every Instagram direct message instantly
Drive Instagram traffic into social media marketing funnels
DM fans who mention you in Stories
Send a message to everyone who comments on your post
Pricing
Offers Free Plan
Platinum: $49
13. Khoros (formerly Spredfast)
Khoros, formerly Spredfast, provides a secure social media management platform for large businesses.
Social Networks
Platforms
Key Features
Team collaboration
Configurable views of content performance data
Content scheduling
Campaign performance analytics and reporting
Approval workflows
Single calendar view
Redistribution of user-generated content
Pricing
14. Later
Later targets small businesses and larger teams. It focuses on Instagram while still giving you the ability to share content on other platforms.
Social Networks
Instagram
Facebook
Twitter
Pinterest
TikTok
Platforms
Key Features
Drag and drop visual calendar
Plan one month of posts
Hashtag suggestions
Use Linkin.bio to create a mini-website for your Instagram profile
Track which posts drive sales
Multi-photo posts from a single scheduled social media post
Three months of analytics data
Find and add user-generated content to your library
Pricing
Starter: $18
Growth: $40
Advanced: $80
15. Loomly
Loomly is suitable for SMEs, agencies, and large corporations. This social media management tool focuses on building brand loyalty.
Social Networks
Big Five
Google My Business
Snapchat
TikTok
Platforms
iOS
Android
Integration with third-party platforms
Key Features
Content ideas from RSS feeds, Twitter, annual events, and more
Single library for all assets
Notifications by email, Slack, or Teams
Previews of ads and posts
Analytics on all posts, even if they were not sent from Loomly
Pricing
Base: $35
Standard: $79
Advanced: $172
Premium: $359
Enterprise: Contact Loomly
16. MavSocial
MavSocial is a powerful, award-winning social media management tool suitable for small businesses, agencies, and large corporations.
Social Networks
Big Five
YouTube
Google My Business
Tumblr
And more
Platforms
Key Features
Global time zones for scheduling posts
Visual calendar
Campaign management
Sentiment analysis
Watch topics and keywords specific to your industry
Boost posts
Create ads in bulk
Aggregated reporting or reports on individual posts
Separate digital libraries for each brand/client
AI-based image recognition
Locate user-generated content
Upload images directly from mobile
Pricing
14-day free trial
Pro: $78
Business: $249
Enterprise: $499
17. MeetEdgar
MeetEdgar is a social media management tool for smaller teams and solopreneurs. The built-in automation can generate content automatically when you have no time to do it manually.
Social Networks
Platforms
Key Features
Scheduled posts
Auto-generate variations on a single post
Automatically repurpose evergreen content
A/B testing of post variations
History and performance of all posts
Free live workshops
Pricing
7-day free trial
Eddie: $29.99
Edgar: $49.99
18. Oktopost
Oktopost is an excellent choice if you need social media management software for your B2B content marketing. It is best suited for medium-sized companies, agencies, and large companies.
Social Networks
Platforms
Key Features
Visual calendar
Ban certain words
Custom reports
Sentiment monitoring and crisis notification
Turn employees into brand advocates
Approval flows
Track user interactions through the marketing funnel
Pricing
19. Post Planner
Post Planner's unique selling proposition is the ability to engage an audience more than any other social media tool on the market, with data to back up that claim.
Social Networks
Platforms
Key Features
Generate higher-than-average audience engagement
Leverage top-performing content for any industry
Integrated media library
Custom posting schedule for each social media network
Easily repost your best content
Predictive system says which content has the best reach potential
Pricing
Single: $5
Starter: $11
Growth: $39
Business: $69
Enterprise: $239
20. Reputation
Reputation (formerly Nuvi) is an award-winning, enterprise-level social media management software.
Social media management is part of Reputation's focus on overall customer engagement.
Social Networks
Big Five
Tumblr
Reddit
VK
And more
Platforms
Key Features
Real-time monitoring of the customer journey
Auto-categorize DMs, replies, and comments
Competitor tracking and marketing tools
Alerts on hashtags, keywords, and mentions
Kanban-style workflows
Block the creation of undesirable content
A/B testing
Identify best posts and best-performing networks
Manage local listings for multi-site corporations
Manage online reviews
Upload and schedule photos from the mobile app
Pricing
21. Sendible
Sendible is a great social media management tool to generate leads from your posts, whether you are a freelancer or a large agency.
Social Networks
Big Five
Google My Business
YouTube
Platforms
iOS
Android
Integration with 5 blogging platforms and more than 10 other tools
Key Features
Unified dashboard
Brand reputation monitoring
Co-branding with established agencies
Canva integration
Content suggestions via RSS feeds
Approval flows
Pre-built and custom reports
Competitor monitoring
Alerts for specific keywords
Automated inbox management
Pricing
14-day free trial
Creator: $29
Traction: $89
Scale: $199
22. SocialBee
SocialBee is best for individuals, small businesses, and agencies. Smaller companies can take advantage of concierge social media management services if needed.
Social Networks
Big Five
Google My Business
Platforms
Key Features
Concierge services for social media management, content creation, community manager, and more
Category-based post scheduling
Make edits so the next time you publish a post, it's different than the previous time
Bulk editing of posts
Email notifications for events on posts
Quuu and Pocket integration
Custom URL shortener or integration with other URL shorteners
UTM support
Content approval flows
Bee puns
Pricing
14-day free trial
Bootstrap: $19
Accelerate: $39
Pro: $79
23. SocialFlow
SocialFlow is a social media management solution for media companies. It allows them to distribute content efficiently and helps to identify monetization opportunities on social networks.
Social Networks
Platforms
Key Features
Content from RSS flows is formatted automatically for sharing purposes
Predictive engagement scoring
Older posts automatically resurfaced for sharing
Secure access (multifactor authentication and single-sign-on)
Encrypted repository
Reduce churn for subscription services
Boost organic content
Pricing
24. SocialHub
SocialHub monitors and analyzes your posts' performance but also watches your competitors' posts. If those posts have unanswered questions or comments, SocialHub will let you know.
Social Networks
Twitter
Instagram
Facebook
YouTube
Web, blogs, forums, and news
Platforms
Key Features
Identify the most important customers and leads
Identify neglected comments on competitor posts
Respond directly from SocialHub
Detailed reports on keywords, mentions, and hashtags
Shared content calendar with access control
Approval workflows
Crisis monitoring
Templates to respond to queries
Access inbox and assign tickets from the mobile app
Pricing
25. SocialPilot
SocialPilot is perfect for sharing and scheduling content from a browser or your phone.
SocialPilot's collaboration tools make it easy to collaborate on content with your clients, whether you are a small business, an agency, or a large company.
Social Networks
Big Five
Google My Business
Tumblr
VK
TikTok
Platforms
iOS
Android
Chrome
Firefox
Safari
Key Features
White-labeling
Carousel posts for LinkedIn and Facebook
Unlimited keyword search for content curation
Share posts automatically from selected sites
Share posts immediately while surfing
Canva integration
Analytics of all posts even if they are not posted from SocialPilot
Bulk scheduling of articles and images
Drag and drop shared calendar
Pricing
14-day free trial
Professional: $30
Small Team: $50
Agency: $100
Agency+: $200
26. Sprinklr
Sprinklr aims to break down the barriers between social media channels and other channels such as messaging, SMS, and email marketing.
It supports many Asian social channels, making it an excellent social media management software for global companies.
Social Networks
Big Five
Snapchat
YouTube
Reddit
Asian social networks
11 messaging apps
Chat, SMS, email marketing
Platforms
Key Features
AI-powered content marketing analytics and campaign performance
Real-time reports based on live data
Automated workflows
Global calendar across each social media channel and platform
Kanban boards for work management
Leverage user-generated content
Employee advocacy
Link to e-store via Instagram
Modularized software that allows you to scale as you grow
Pricing
27. Sprout Social
Sprout Social covers all aspects of your business, from social media management to customer care, as well as analysis and strategy.
It caters to small businesses, agencies, and large corporations.
Social Networks
Big Five
YouTube
Google My Business
TripAdvisor
Platforms
Key Features
Dedicated training and support to ease onboarding
Marketing automation and customizable workflows
Manage online reviews
Suggestions for best times to post
Alerts for unusual activity
Help desk integration
Chatbots
Templates with AI-backed suggestions for replies
Twitter surveys
Detailed social media analytics
Pricing
Standard: $249
Professional: $399
Advanced: $499
Enterprise: contact Sprout Social
28. Tailwind
If your social media content efforts focus on Instagram and Pinterest, then Tailwind is the software for you.
It is best for small- to medium-sized companies or agencies.
Social Networks
Instagram
Pinterest
Platforms
iOS
Chrome
Firefox
Safari
Key Features
Schedule one week of social media posts in 20 minutes
Pin using a browser extension
Pin to multiple boards on the fly or at preset intervals
Identify best-performing pins
Built-in content plans for Instagram
Smart.bio tool updates Instagram links in the background
Content idea suggestions based on industry type
Hashtags automatically added in the first Instagram comment
Pricing
Free Forever Plan
Pro: $19.99
Advanced: $39.99
Max: $79.99
29. TweetDeck
TweetDeck is a free social media management tool. It was built by Twitter and made for Twitter power users.
Social Networks
Platforms
Key Features
Manage multiple accounts
Share account with team members
Twitter column view for specific topics or tags
Filter by location, authors, engagement, and more
Scheduled tweets
Search by sentiment (positive or negative)
Pricing
30. Zoho Social
Zoho Social is part of the Zoho platform. If you are already using the Zoho platform, leveraging the tool allows you to generate leads through Zoho CRM and service customers via Zoho Desk.
Social Networks
Big Five
Google My Business
YouTube
Platforms
iOS
Android
Chrome
Safari
Firefox
Opera
Key Features
Publish immediately or schedule posts
Collaboration on drafts
Approval workflows
Link to cloud services for media library
Crisis monitoring
Live updates
Brand tracking
Manage online reviews
Integration with Zoho CRM and Zoho Desk
Pricing (for Businesses)
Standard: $15
Professional: $40
Premium: $65
Pricing (for Agencies)
Agency: $320
Agency Plus: $460
Now, Pick Your Favorite Social Media Management Tool
Social media marketing isn't going anywhere.
A social media presence is crucial to keep your audience engaged.
To execute your marketing strategy to the fullest, social media marketing tools are essential.
No matter the size of your business or your preferred social network, there is a social media management tool to help you make the most of your investments.
Leverage social media management tools to drive traffic to your site, generate revenue and increase brand awareness.
Your business deserves it.
Laurent Duperval is a Montreal-based certified content marketer and sales letter writer. He specializes in B2B and B2C long-form copywriting. You can reach him at [email protected] or by visiting his website.