16 Best eCommerce Platforms to Check Out in 2024 (+Pricing)
It's never been easier to jump on the eCommerce marketing bandwagon, but finding the best eCommerce platform as a merchant has never been more critical.
However, deciding on the perfect eCommerce platform can be time-consuming. There are so many things to consider, not least the cost.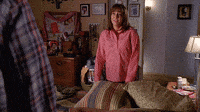 The good news is your search ends here! We've got your eCommerce marketing solution.
We've compiled the best eCommerce platforms to help you decide which suits your business and its needs best.
What Is an eCommerce Platform?
An eCommerce platform is a platform that allows you to build and create an online shopping experience.
Although the processes and eCommerce functionality vary, the constant is making sales and fulfilling orders.
When set up correctly, these sites serve as the business' command center with a broad range of functions.
Every business is unique. So, pick a platform tailored to serve your business goals.
For example, if you're selling a digital download, you need an eCommerce platform best suited for digital products.
Ultimately, there is no one-size-fits-all eCommerce platform.
So, for a platform that best enables you to excel at providing an excellent online shopping experience and customer journey.
Things to Consider in Choosing an eCommerce Platform
1. Mobile-friendliness
By 2024, about 187.5 million Americans will shop through their smartphone.
So, it's essential to integrate a shopping cart platform optimized for mobile phones and make mobile phones it easy for customers to shop on a mobile device.
🤓 Check out our excellent tips for a mobile marketing strategy and our list of next-level mobile marketing tools!
2. Analytics
Marketing analytics is essential for any eCommerce platform worth its salt these days.
The more data you have on your customers, the more you can offer personalized product offerings.
You can also build customer loyalty by providing tailored experiences to your customers.
(Pro Tip: To further drill down your target audience, learn how to create a buyer persona.)
3. Easy to use
You'll probably be the primary operator, so it's essential to consider the platform's ease of use.
While setting up, it's pertinent to look out for processes that are difficult to navigate—if they are way more than a straightforward process, you may need to use a different eCommerce marketing platform.
4. User experience
It is not enough to have a functional eCommerce store with top-notch integrations.
Customers need to easily navigate the platform—from the product page to the checkout page without feeling like they are in some Victorian-age maze.
5. Payment options
A wide range of payment options guarantees that you can collect payments no matter the customer's location.
You don't want potential customers bouncing off your eCommerce website to the competition because your website doesn't accept their payment option.
6. Platform support
Customer support is a crucial factor in the success of your business.
You want a platform with reputable support 24/7 in case of any issues- such as a security breach or failure of your payment integrations.
Considering how fickle most online shoppers can be, customer support is probably one of your most important considerations when deciding on the best platform.
Best eCommerce Platforms
☝️All pricing plans are listed by their monthly rates (unless otherwise noted.) Most platforms will offer a discount if billed annually. 😉
1. Adobe Commerce
The Adobe Commerce platform (powered by Magento) has dozens of unique sales features to harness. But you need some web development expertise to set it up.
Key Features
Scalability: The system can be scaled to support thousands of listings. And with extensions, you can scale it further if you need to.
Versatility: Magento can do almost anything you want. But this versatility also means some processes can be pretty complex to execute.
Theme customization: Magento enables brands to create brandings using the themes on the platform. This allows brands to have a consistent style and tone.
Who's Adobe Commerce best for?
Medium/established companies that have technical resources and developers.
Pricing
Custom pricing
Mobile-friendliness
Available on Android and iOS.
2. Big Cartel
Big Cartel is an easy-to-use platform—especially when you don't have a lot of products.
You also don't need technical skills to get your store up and running. Plus, the navigation is seamless.
This makes it a favorite of many eCommerce store owners.
Key Features
Affordability: Big Cartel accommodates different types of sellers. They have no listing fees—just a subscription-based method.
Tax reports: During checkout, the platform automates calculating and collecting sales taxes on US orders, enabling you to prepare tax reports faster.
Multi-channel sales: The platform incorporates Facebook, Instagram, and in-person sales into one. For in-person sales, there's an option to connect your account with Stripe or take payments in cash.
Who's Big Cartel best for?
Merch creators, painters, photographers, crafters, bakers, authors, and other creatives & designers.
Pricing
Gold: $0/month
Platinum: $9.99/month
Diamond: $19.99/month
Mobile-friendliness
Available on Android and iOS.
3. BigCommerce
BigCommerce is a website builder that caters to large online stores that often need advanced features to manage an extensive product range, many clients, and a high sales volume.
With a customer base of over 60,000 stores, the platform offers tons of customization options.
Key Features
Payment integration: BigCommerce has many online payment processors like Stripe, PayPal, and Braintree.
SEO: The SEO features on the platform are robust and easy to manage. Editing the page titles, headers, and meta descriptions is easy. Creating, changing, and shortening URLs are also considered and made easy to navigate.
Templates: With 12 free mobile-responsive design templates and a broad range of paid customizable templates, your store has many options to sell a physical or digital product.
Who's BigCommerce best for?
It's well suited for large-scale sellers and a safe play for stores with a sizable and sophisticated inventory.
Pricing
Standard: $39/month
Plus: $105/month
Pro: $399/month
Enterprise: Custom pricing
Mobile-friendliness
Available on Android and iOS.
4. Bluehost
The Bluehost eCommerce platform is excellent at simplifying the eCommerce website setup process.
With over 2 million websites under its wings, it's reliable and beginner-friendly, especially for people familiar with WordPress.
Key Features
Ease of use: Bluehost boasts of an intuitive interface that makes onboarding easier and faster, running the store in no time.
Customer support: Its live chat support team is available 24/7, so time zones are not a hurdle to cross. Bluehost also offers phone and email support, but the waiting times vary.
Security features: It has an efficient security feature that reduces time potentially spent on safety tweaks.
Who's Bluehost best for?
eCommerce merchants familiar with WordPress.
Pricing
Online Store: $26.99/month
Online Store + Marketplace: $39.95/month
Mobile-friendliness
Available on Android and iOS.
5. Ecwid
With Ecwid, sellers can add an online store to an existing website. Ecwid also enables merchants to set up a standalone store called an "Ecwid Instant Site".
Key Features
Multi-language options: You can have localized storefronts while on a Business or Unlimited plan on Ecwid. There are about 53 languages available based on the visitor's browser language, with the option of translating store labels.
Drop-shipping: A drop-shipping eCommerce feature allows you to use an order and fulfillment method to sell. It removes the seeming necessity of stocking up and leaves it to a drop shipping officer to handle supplies.
Easy setup: Building a platform with Ecwid is easy. With the ready-to-paste HTML code, anyone can use the provided code to create a new page and manage the backend.
Who's Ecwid best for?
Small businesses and web design novices.
Pricing
Free Plan: $0/month
Venture: $19/month
Business: $39/month
Unlimited: $99/month
Mobile-friendliness
Only available on Android.
6. OpenCart
OpenCart is an open-source eCommerce platform—a self-hosted eCommerce platform—and doesn't require monthly fees.
You can tailor the platform to your specific needs. And all the metrics can be seen at a glance on a dashboard.
Key Features
Low recurring costs: No extra fees are required to keep OpenCart up and running. It's a catch for brands that are on a budget.
Straightforward: People without technical know-how can easily design new themes with plug-ins.
Interface: Its modern dashboard is an easy-to-manage panel for managing products, installing extensions, etc.
Who's OpenCart best for?
Businesses that have some experience with fundamental web development.
Pricing
Mobile-friendliness
Available on Android and iOS.
7. PrestaShop
PrestaShop is another free, open-source eCommerce platform. One of its strengths is creating product listings—categories, subcategories, and the like—with ease.
Key Features
Analytics: You get reports of orders, sales, product insights, segment customers, and products with high conversion rates.
Multi-channel selling: Platform users can set up and run multiple stores using the same administration panel and social media platforms.
Inventory management: Users can take advantage of inventory management to track, manage, and deal with inventory and restocking.
Who's PrestaShop best for?
eCommerce merchants familiar with PHP, CSS, and HTML or can afford to hire a developer.
Pricing
PrestaShop is a 100% free plan. No monthly fees. No commissions on your sales.
Mobile-friendliness
Available on Android and iOS.
8. Shift4Shop
Shift4Shop, formerly 3dcart, offers an all-in-one eCommerce solution for selling everything online.
The SaaS platform enables users to take ownership of every detail of their online store seamlessly.
Key Features
Marketing: With its marketing tools, merchants can expand their businesses through promos, coupons, gift cards, gift registries, marketing automation, etc.
Reliable bookkeepingA 24/7 monitoring service: There's a 24/7 monitoring service that keeps sales performance in check, including profits and losses.
SEO: Every brand can leverage SEO marketing. Shift4shop provides an online store that is optimized effectively and access to advanced marketing tools to increase reach.
Who's Shift4Shop best for?
eCommerce sellers with sales experience.
Price
Mobile-friendliness
No mobile app available.
9. Shopify
The Shopify platform is one of the most popular eCommerce platforms.
Its interface caters to beginners with no coding experience and developers with CSS and HTML experience.
The pricing plan also accommodates both small businesses and established businesses.
Key Features
SEO & marketing tools: With Shopify's broad range of SEO marketing tools such as email marketing, product reviews, and discount codes, the platform covers the essential aspects of digital marketing for eCommerce.
Abandoned cart tracking: The eCommerce platform automatically tracks and emails potential customers who added to the cart but abandoned the process, reminding them to complete their orders.
Customizable: Although there are over 150 designs/templates to choose from, Shopify allows the store owner to customize the templates to suit your brand.
Who's Shopify best for?
Small and medium-sized businesses.
Pricing
Basic: $39/month
Shopify: $105/month
Advanced: $399/month
Mobile-friendliness
Available on Android and iOS.
10. Square
Square, is an eCommerce platform provider that allows store owners to set up their stores based on the cost of their payment processing.
The setup is straightforward, intuitive, and easy for beginners.
Key Features
Product stocking: The platform allows store owners to display an unlimited number of products, whether imported from your in-store selection or created just for website visitors.
Custom shipping rates: Merchants can offer various shipping rate options—flat rate, free shipping above a specific cost, free shipping based on order quantity, weight, or total cost.
Payment options: The site ensures a secure and fast payment process and integrates with popular payment options like Apple Pay, Google Pay, and Cash App.
Who's Square best for?
Small and medium businesses.
Pricing
Free Plan: $0/month
Plus: $29/month
Premium: Custom pricing
Mobile-friendliness
Available on Android and iOS.
11. Squarespace
Squarespace offers flexible cost options and easy usability for beginners.
Squarespace allows beginners and freelancers to build their sites with flexible and free templates with a straightforward interface.
Key Features
Customizable templates: Website developers can change site templates and styles.
Zero transaction fees: Sellers can be sure that their sales are all theirs with no hidden fees.
Mobile optimized website and checkout: This feature allows you to have a hosted platform on social media so customers can buy directly on their mobile or tablet device.
User-friendly: Squarespace enables customer account creation and self-checkout, with a 404-error page inbuilt.
Who's Squarespace best for?
Beginners and coding novices.
Pricing
Personal: $23/month
Business: $33/month
Basic Commerce: $36/month
Advanced Commerce: $65/month
Mobile-friendliness
Available on Android and IOS.
12. Volusion
Volusion's web-based storefront eCommerce capability is perfect for small and one-person businesses. It's also easy to set up.
Key Features
Security features: Store owners can trust that their store, customers, and payment information are safe with the PCI and CISP protection included on the platform.
Marketing and SEO: The platform allows your store to rank on Google and other search engines.
User-friendly: The platform allows buyers to zoom in on products and view from all angles before they commit to a payment. Users can also check out and set up accounts themselves.
Who's Volusion best for?
People new to online shops, and image-heavy eCommerce pages like fashion and cosmetics.
Pricing
Personal: $35/month
Professional: $79/month
Business: $299/month
Prime: Custom pricing
Mobile-friendliness
Available on Android and iOS.
13. Weebly
Weebly is one of the cheapest "freemium" eCommerce platforms with much flexibility for beginners. And it doesn't cost much for you to move to a paid plan.
Key Features
Easy interface setup: Weebly's drag-and-drop interface is handy for tech newbies and allows users to customize the website's look without knowledge of coding or web design.
Website import: The Weebly site builder allows you to import elements from your old platform for a more straightforward setup for stores migrating from another platform.
Reporting and analytics: Site owners can see how their pages perform and other critical site information for easy tracking.
Who's Weebly best for?
One-person businesses and freelancers.
Pricing
Free Plan: $0/month
Personal: $10/month
Pro: $12/month
Performance: $26/month
Mobile-friendliness
Available on Android and iOS.
14. Wix
Wix is an excellent option for a small store or unique design requirements. They have plans for online websites of any size.
Key Features
Who's Wix best for?
A small business owner or one-person entrepreneur.
Pricing
Light: $16/month
Core: $27/month
Business: $32/month
Business Elite: $159/month
Enterprise: Custom pricing
Mobile-friendliness
Available on Android and iOS.
15. WooCommerce
WooCommerce, a WordPress plug-in, has become so popular that it controls 23% of buildable eCommerce pages. WordPress-built sites powered by WooCommerce have easy-to-navigate shopping carts and quick checkouts.
Key Features
Inventory management: Sellers can control their site autonomously. This comes with orders, payment management, inventory, and customer support.
Third-party integrations: Sellers can optimize their store by adding third-party applications such as Google Analytics and Facebook Pixel. You can also connect your social media platforms.
Marketing features: It enables email marketing and affiliate marketing to drive customer engagement and loyalty.
Who's WooCommerce best for?
Newcomers to eCommerce sites, small and medium businesses with some experience with WordPress.
Pricing
WooCommerce is free to install, but the plug-ins for merchandising, payments, and delivery are priced separately according to your business needs.
Mobile-friendliness
Available on Andorid and iOS.
16. Zyro
With Zyro, you can build fast and customizable online stores with a beginner-friendly interface.
Plus, the platform hosts your store on the commerce cloud.
Key Features
Drag and drop editor: Sellers can customize their stores from the front-end with a visual editor, so your final result is what you see. You can start with a fresh slate or customize a template for your brand.
AI builder: Input your unique brand kit and website specifications, and Zyro's AI builder will do the rest. This is handy for beginners who have no idea what they want their website to look like.
Third-party integrations: You can track your website traffic and manage your inbox (i.e., Google Analytics).
Who's Zyro best for?
Zyro is perfect for freelancers, small businesses, and startups.
Pricing
Website Builder & Web Hosting: $12.99/month
Mobile-friendliness
Zyro is not mobile-enabled—it is only available on Windows and Mac.
Tips to Find the Best ECommerce Platform for You
1. Be mindful of your budget
Your eCommerce business must have a solid plan before launch, and the budget is the foundation of that plan.
Consider website building costs, product pages, operations, and security protocols when planning your budget.
Budget planning also includes the cost and pricing for the customer-facing side of your eCommerce business. Include processing fees, shipping, and taxes in your pricing.
2. What (and how) are you selling?
Before choosing an eCommerce site, research the best sites for your industry and product type.
Some sites are better for image-based businesses, while others are best for selling product brands.
If you already have a website, use it as a template for how your store should look, and consider eCommerce sites that will let you integrate your website or blog and optimize for SEO.
3. Make sure your sales gateways are legit
Once your business goes live, correcting backend mistakes like payment integrations is more challenging.
So, ensure your payment gateway is optimized and tested and you have multiple payment methods so your buyers can have options.
An important consideration is the security and privacy of your payment channels. Whatever payment solutions you choose should have built-in security systems.
This assures your site visitors that their details are safe with your eCommerce platform.
4. Easy to use and set up
Ease of usage and navigation should be the top consideration for the UI of your eCommerce site.
And that means that whatever platform you choose MUST have those qualities as well.
The platform has to allow you to quickly set up your site and keep up with future maintenance.
5. eCommerce platforms are not created equally
Choosing a platform for your eCommerce site can get complicated.
You will have to consider different features that make each platform unique based on your criteria for your site.
There is no perfect platform, so your choice has to be whichever platform gives you the best you need for your site.
This includes the plug-ins and extensions available to enhance the page UI and UX for your visitors.
6. eCommerce features
Your brand's core needs determine your choice of an eCommerce platform.
If possible, make a list of features your eCommerce store needs and cross-reference that with your budget and the sites available to you in that range.
7. Bang for your buck
Just because some platforms are free does not mean you must be stuck with a sub-par eCommerce page.
Maximize the free features available if you can't afford a paid site.
You can adopt a cheaper method by getting paid extensions for your free eCommerce site.
Paid extensions allow you to take free features to the next level with more flexibility on what you want for your site.
8. Managing the day-to-day stuff
Ease of use goes beyond setting up your store. You also need to consider long-term maintenance.
There should be easy flows for adding new products, updating order status, onboarding new logins, and other operations that make up the day-to-day of running an eCommerce site.
Your site should also be accessible to multiple people from the backend so that you can outsource site maintenance.
9. Design options
What's your vision for your eCommerce brand? That might influence the eCommerce site that would better fit your business.
Try to keep your page design simple. Keep the user in mind. They should be able to browse your site without too many taps.
Optimize your site to answer questions, give information, and, most importantly, sell.
People shopping don't want too many touchpoints before the final purchase decision.
10. Advanced features
Your eCommerce page should support extra considerations like email marketing, promos and discounts, and Google Analytics integrations so you can have a rounded picture of your store's performance.
It's Time to Sell!
When choosing an eCommerce platform to build your store, shop, or website, your brand's core needs must come first, and you must clearly define your goals.
We have outlined 16 of the best eCommerce platforms for people of all expertise levels to build fast, cheap, and responsive sites.
We've got you covered from entrepreneurs, small businesses, big businesses, and even corporations.
So what are you waiting for? Jump on the eCommerce bandwagon and get to selling already!
Dozie Anyaegbunam is a B2B content writer and strategist. A Cannes Lions certified storyteller, Dozie has crafted compelling content for brands such as Mirasee, SmartBlogger, Growth Mentor, and more. He's also Dodo and Ronan's dad, a proud flâneur, and a Felix Baumgartner wannabe. Don't miss his podcast, The Newcomers, where he interviews immigrants about the struggles and lessons that come with starting life in a new country.