Conquer eCommerce Email Marketing in 2023 (15+ Killer Tips!)
Email marketing is going anywhere anytime soon, so why aren't you leveraging eCommerce email marketing to lure in potential customers?
⚠️Spoiler alert!⚠️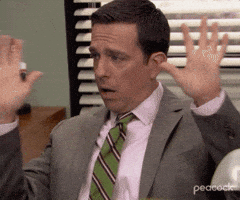 Online merchants mainly connect with prospective and existing customers through email marketing.
So getting those emails opened and avoiding the trash and spam folders is crucial.
That's why we're sharing 15+ of the best eCommerce email marketing tips with you.
Let's go!
What Is eCommerce Email Marketing?
eCommerce email marketing means using email to direct traffic to your eCommerce platform.
Email lets you communicate your brand's story, mission, and voice to customers.
It's a focused means for building relationships and building brand loyalty.
Email remains one of the most effective digital marketing channels worldwide. According to Statista:
There are 4.26 billion email users worldwide.
By 2026, that number is set to grow to 4.73 billion.
People send and receive 319.6 billion emails daily across the globe.
Email marketing revenue worldwide is $10.89 billion.
88% of marketers worldwide use email marketing.
46% of consumers prefer to hear from brands via email.
More eCommerce email marketing statistics from Hubspot's annual marketing report for 2021:
How does eCommerce use email marketing?
Promotional emails
Emails that plug your offerings to the subscriber are promotional emails. These emails may contain:
Product and service listings
Sales and deals
Special offers
Sneak peeks and first looks
Contests, giveaways, and sweepstakes
Event promotions
News and updates
Use promotional emails to introduce your eCommerce business to subscribers and build interest.
The goal is to entice them to click your CTA and visit your eCommerce platform.
Transactional emails
What if you bought something online from a small business and then didn't hear anything for two weeks? Wouldn't you feel scammed?
Transactional emails keep your customers informed on the status of their orders. These emails include:
Order confirmation emails
Stock updates
Recall notifications
Shipping confirmations and updates
Delay notifications
Delivery confirmations
Maintaining communication with customers from purchase through delivery builds trust.
Your eCommerce business presents itself as reliable and attentive, which encourages brand loyalty.
eCommerce Email Marketing Tips
Let's look at 16 tips for a strong eCommerce email marketing strategy.
1. Send welcome emails
A new email subscriber typically expects their first email soon after opt-in.
The best time to welcome a potential customer to your community and thank them for subscribing is right after they sign up.
Email marketing software can help you craft the perfect welcome email. Then you can make it an automated email that delivers soon after they sign up.
You can also schedule a series of welcome emails to send within the first week of signing up. These emails acquaint people with your eCommerce brand and "break the ice," so to speak.
2. Use segmentation for personalized email
When you're part of an email blast but know that the emails don't apply to you, you don't even open them.
Marketing segmentation lets you send relevant, targeted emails to only a portion of your email list. Personalized emails decrease bounce rates, unsubscribes, and spam reports.
Demographic segmentation helps to segment your list. When they first sign up, each new customer can also fill out a short form of needs and preferences.
Certain actions they take on your site can further inform you of what segment a person falls into.
This info also helps you to send personalized email that looks less like formal email templates.
3. Use email marketing automation
Automated emails streamline regular communication with your hundreds or thousands of subscribers.
Scenarios perfect for marketing automation include:
Welcome email/series
Sales alerts
Birthdays and holidays
Cart abandonment emails
Confirmations
Review/Testimonial requests
An email marketing automation tool can help you create an eCommerce email marketing calendar. It can also help with email automation.
4. Reward your loyal customers with exclusives
Loyal customers are important to your brand's credibility and reputation. They consistently choose to bring their business to you, and they recommend you to others.
Each recurrent, existing customer is an unofficial brand ambassador. So why not thank them for their support with loyalty programs?
Track subscriptions and purchases to determine who your most consistent customers are.
Offer them exclusive discounts and rewards to show your appreciation. This also further nurtures brand loyalty.
5. Send promotional emails
As discussed earlier, promotional emails inform the consumer about business and product updates. Unlike segmentation emails and VIP emails, these can go out to everyone:
Seasonal (spring-themed newsletter, fall-related discount code, winter weather offerings).
Holiday-based (Black Friday deals, Memorial Day sale, New Year's clearance).
Based on a new product or product line (highlights, sneak peeks, presale).
Milestones (birthday month freebies, brand anniversary surprises, subscriber anniversary goodies).
A promotional email can convey friendliness and relevance, further building the brand-customer relationship.
Meanwhile, the customer takes advantage of the special deals and shops more on your site.
6. Upsell and cross-sell
Upselling and cross-selling can feel like sleazy salesman tactics. But done conscientiously, they convey a desire to genuinely help your customer.
Aggressive product pitching is a major turn-off. Especially when the products are unrelated.
But recommendations based on what's in the cart are actually useful:
Supplementary items
Alternatives
Upgrades
Warranties
Site behavior and purchase history should inform your product recommendations. This helps you avoid pushing a product they've recently bought.
The order confirmation email is another good place to offer a product recommendation.
Some sites even offer a grace period during which you can add items to your order for free shipping or at a discount. These emails typically include a countdown clock.
7. Design eye-catching, responsive emails
Some people have hundreds or even thousands of emails in their inboxes at all times. Others consider inbox zero a rule of life.
In both cases, if you want your email opened, it needs to grab attention:
A clear, concise, and enticing headline that stands out without looking spammy
Compelling and easy-to-understand messaging from the first word to the last
Visually appealing email body utilizing white space to break up the text
Suitable visuals that embody the message, email type, and brand identity
Consider mobile marketing too.
5.31 billion people (67% of the world's population) use a mobile phone. And 36.6% of global email opens are on mobile devices.
Optimize all emails for usability, responsiveness, and design on mobile. Send emails to your phone as tests to make sure that your design translates well from desktop to mobile.
(Pro Tip: Check out our list of next-level mobile marketing tools!)
8. Prioritize cart abandonment emails
According to Statista, ~72% of online shopping carts in the U.S. were abandoned on computers at the end of 2021.
An even higher percentage of shopping carts were abandoned on mobile devices (84%).
Consumers abandon their shopping carts for many reasons:
Item price comparison
Total price check
Broken discount codes
High shipping fees
Length of time to ship
Planning
Change of mind
Re-entering price or shipping info
Distraction and forgetfulness
Abandoned cart emails can remind the consumer to return to their cart.
Send a cart abandonment email after a few hours, 24 hours, and a few days. Provide a gentle nudge while also offering some time.
The abandoned cart email should inform them that the online store empties abandoned carts after a particular length of time.
Some stores even offer customers a discount code to encourage them to complete their purchases.
9. Cultivate your email list
These eCommerce email marketing tips won't be too useful if you haven't built an email list yet or if that list is outdated.
You have plenty of options for collecting emails:
Checkout screen
Pop-up or landing page offering a coupon or freebie
"Sign up for our newsletter" section at the top or bottom of the page
Transactional email
Waiting list
"Back in stock" notifications
An email platform can monitor and update your email list over time, removing anyone who unsubscribes. If someone unsubscribes on accident, you can send them a link to resubscribe.
Remove any old, inactive emails and emails from inactive subscribers.
Some people create a spam email address specifically for email newsletters so they can sign up for freebies and deals without dealing with all the emails.
Since they never check this email address, you might as well remove them from your list.
10. Get customer reviews from your loyal customers
Consumers trust reviews for a product or service far more than they trust ads. Reviews give potential customers a better idea of what to expect.
They also provide more peace of mind before making a purchase decision.
Send out an email a week or so after a purchase requesting an honest review or testimonial from a loyal customer.
Some websites even offer incentives for buyers who submit a review, even if it's negative.
Add positive reviews to your website. Reach out promptly to negative reviewers and address any issues they mention. See if they'll consider revising the original review.
If not, see if they'll at least review their customer service experience.
11. Ramp up social proof with a referral program
Another social proof tip is to implement a referral program or affiliate program.
Offer opportunities for loyal customers to help with influencer marketing.
Affiliates earn a percentage of what the brands make from referrals. The amount depends on whether the payment arrangement is pay-per-click, pay-per-lead, or pay-per-sale.
Affiliates typically drive traffic to your site through blogging or social media.
Referral programs offer the existing customer incentives in exchange for bringing in sales.
These incentives can include discounts, account credits, or gift cards.
These customers typically refer friends and family to your site via word-of-mouth or social media.
12. Entice your customers with back-in-stock notifications
Sold-out items don't have to mean a complete loss for your customers.
If you are definitely restocking the item in question at some point, let the consumer sign up for an email alert for when it's available again.
You can also offer an option to add items to a wishlist or shopping list.
Set up email notifications to alert when list items are restocked or when there's a pricing change.
Include a CTA button in the email that forwards the customer directly to the product's details page.
Or you can add a CTA that immediately adds the product to the shopping cart on your eCommerce platform.
13. Coax inactive subscribers to come back
Sometimes subscribers get bored or lose touch.
They're still subscribed, but they frequent your site less and less. Ultimately, they disappear altogether.
Sending a "We've missed you!" or "It's been a while!" email can help coax a subscriber back.
Include a discount code and showcase current offerings and promotions.
Show them what they've been missing, that you've noticed their absence, and that you've appreciated their support.
14. Keep email frequency in mind
No one likes getting spammed with too many emails, not even from a site that they chose to sign up with.
The best email frequency keeps your subscribers in the know without bombarding them.
Too many emails may result in unsubscribes or your emails getting sent to the spam folder.
Too few emails may result in the consumer either ignoring or deleting emails due to loss of interest.
The frequency may also change at certain times of the year or during certain email campaigns.
Segmentation lets you email some subscribers but not others based on shopping habits and online behaviors.
15. Split-test your email campaigns
Split testing, or A/B testing, your email marketing campaign helps determine the best way to maximize the effect of your emails.  Possible changes can include:
Subject line wording
CTA wording
CTA Location
Email wording
Visuals
Typically, you tweak one element at a time, with all else remaining the same. This helps you properly detect any correlations between your changes and the metrics.
16. Measure email campaign effectiveness
Use the marketing analytics in email marketing software to measure the performance of your email marketing campaigns. Gauge the following metrics:
CTR
CROT
OT
Site traffic
Sales
Email subscriptions
Unsubscribes
Bounce rate
Track the effectiveness of your overall digital marketing strategy, parts of it, or individual email campaigns (holidays, seasonal, sales, etc.).
Determine what's working and what needs tweaking or overall improvement.
Forge Your New eCommerce Email Marketing Strategy
eCommerce email marketing can win you site traffic, sales, and customer loyalty.
You likely either already have an email list or an email marketing tool to collect emails to create one.
Use the tips above to leverage an eCommerce marketing strategy for your business.
Tiffany Lewis is a SmartBlogger-certified Content Marketer and budding freelance writer. She writes about Faith, Family, Furbabies, and Wellness. Yes, the broken alliteration in that sentence bothers her. Find her on LinkedIn.