19 AI Tools for Social Media to Try In 2023!
Artificial intelligence is a game changer for social media marketing, so naturally, it's time to talk about AI tools for social media!
Of course, the hype about AI tools for social media equates to that of Barbenheimer.
The difference?
Most of these solutions are sketchy or not up to scratch.
So, savvy social media marketers must spend time separating the wheat from the chaff to decide on the AI marketing tools worth relying on.
This piece outlines 19 must-check-out AI tools for social media.
From AI content generation tools to centralized social media management platforms, we cover almost every category.
What You Should Look for When Choosing AI Tools for Social Media
AI-driven social media tools are like a social media marketer's equivalent of Thor's Hammer.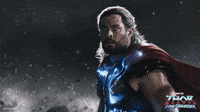 They can help automate mundane tasks such as writing or unlock insights into consumer behavior on social platforms.
These intelligent solutions enable marketers to:
If you want to harness the benefits of AI tools for social media, you must ensure the options you're considering have some critical features outlined below.
1. Artificial Intelligence features
One key benefit of AI tools for social media is to take advantage of the AI technology's ability to manage, execute and optimize your content marketing strategy.
So, when selecting artificial intelligence tools for social media, you should look for essential features like natural language processing (NLP) and sentiment analysis.
NLP and sentiment analysis capabilities allow AI tools to understand and analyze the intent behind user content and interactions.
And gauge how users feel about your brand, product, or a particular topic.
2. Easy to use
With several marketing activities jostling for your attention, you want to choose simple-to-use social media AI tools.
The reason is opting for an AI marketing tool that prioritizes ease of use can enhance your productivity and reduce potential implementation hurdles and the need for extensive training.
Ensure any software you choose has a user-friendly interface and intuitive functionalities that allow tech-savvy and non-technical users to navigate and take advantage of its features easily.
3. Integration with all your social channels
When selecting artificial intelligence tools for social media, consider their integration capabilities.
To streamline your social media marketing efforts, you need social media AI tools that can interact with multiple platforms, such as Facebook, Twitter, Instagram, Linkedin, and more.
Choosing tools with comprehensive integration capabilities means you save time and avoid needing multiple logins.
Depending on the tool, you also gain a bird's-eye-view of your social media performance, enabling you to make data-driven marketing decisions.
4. Automation
Marketing automation is a MUST when evaluating AI tools for social media management.
The ideal AI tool offers robust marketing automation features to streamline repetitive tasks such as:
Content scheduling
Posting
Responding to routine customer queries
Intelligent marketing automation also ensures consistent and timely interactions with your audience. You're better positioned to build a solid online presence.
☝️Here's a little caveat: balancing automation and personalized engagement is essential, as excessive automation may lead to a lack of authenticity and disconnect with followers.
5. Analysis and reporting
Access to relevant data is at the heart of effective marketing. That's why you should opt for social media AI tools that provide data on relevant social media metrics, including reach, impressions, click-through rates, sentiment analysis, etc.
Robust analysis and reporting features ensure you can measure the effectiveness of your social media efforts, refine your marketing strategies, and achieve your social media goals more effectively.
AI tools for social media
1. Invideo
Boosting over 7 million users across 190 countries, Invideo is your all-in-one video content creation tool.
One of its most prominent features is the AI-powered text-to-video feature that allows you to generate a script in-app using text prompts or upload your script and convert it to a video in minutes.
Best For
Video editing
Video creation
Video script generation
Features
5000+ video templates
AI-powered text-to-video tool
Stock media library
Voiceover recorder
Features for collaboration
Pricing
Free plan
Business: $30/month or $15/month when billed yearly
Unlimited: $60/month or $30/month when billed yearly
2. Magic Studio
True to its name, Magic Studio gives you fantastic tools to create stunning photos so quickly and easily that it almost feels like magic.
Its AI photo creation features allow you to create product photos, generate creative images with text prompts, and even produce high-quality profile pictures.
Its editing features let you remove unwanted objects from your photos, change backgrounds and enlarge your images without losing their quality.
It's the dream tool for creating quality visuals for your social media activities.
Best For
Product photo creation
AI image generation
Photo editing
Features
Product photo creator
Background eraser
Object eraser
Image enlarger
Creative image generator
Profile picture generator
Pricing
Free, but with restrictions
Each feature costs $9.99/month or $3.99/month (when billed yearly), except the product photo generator, which goes for $29.99 or $14.99 (when billed yearly and the profile picture creator, which costs $4.99/month
3. Emplifi
Trusted by over 20,000 brands, including Mercedes-Benz, Domino's, and PSG, Emplifi is an AI-powered social media engagement and analytics platform.
Its social marketing features allow you to research, schedule and publish impactful content across popular social media platforms from one dashboard.
You also get relevant insights to help you create more engaging content, the ability to quickly find user-generated content, analyze your target audiences' customer journey on social media platforms, access a database of over 30 million influencers, and manage your influencer marketing efforts.
Best For
Features
Research tool
Content publisher and scheduler
Social listening tool
Pricing
Free trial
Pricing for paid plans is delivered on demand
4. FeedHive
In Feedhive, you have an AI-powered social media content creation and scheduling platform that allows seamless social media management.
FeedHive offers features such as an AI writer, a scheduling tool, a content recycler, and a centralized dashboard for replying to your target audience on social media platforms to enable content creation and distribution at scale.
FeedHive also offers analytics to help you create social posts likely to perform well. And an AI-powered conditional post generator will create follow-up posts, such as offers based on the performance of the initial post.
Best For
Content recycling
Content scheduling
Features
Content scheduler
Analytics
AI writing assistant
AI content performance predictor
AI hashtag generator
Pricing
Starts at $19/month or $15/month when billed annually
5. Sprout Social
Sprout Social describes itself as an "all-in-one social media management platform," and that description couldn't be any more accurate.
It has everything from scheduling and social listening tools to analytics features and a central dashboard for replying to customer messages across several platforms.
Sprout also boasts AI and marketing automation solutions for social media.
Best For
Streamlined social media management
Community management
Features
Publishing and scheduling tools
Social listening tool
Unified social inbox
AI-powered autoresponder
Analytics
Pricing
Free 30-day trial
Paid plans start at $249, with each additional user costing $199/per month
6. Synthesia.io
Synthesia's promise is simple: it gives you everything you need to create high-quality professional videos in minutes.
The AI-powered video creation platform allows you to convert text to videos with AI avatars capable of delivering voiceovers in over 120 languages.
It also offers several templates you can easily customize for different video types. And an AI script generator and several features for customizing your video.
Best For
Features
AI avatars
120+ languages for voiceovers
Text-to-speech tool
AI script assistant
Screen recorder
Media library
Caption generator
Pricing
Plans start at $30/month or $22.50/month when billed annually
7. Meltwater
Meltwater is a social listening tool for uncovering valuable insights about your target audience on social media and online.
You can also use it to execute your community management strategy.
Best For
Features
Media monitoring
Social media publishing
Analytics
Consumer insights
Pricing
8. VistaSocial
Think of VistaSocial as the HQ of your social media efforts, a centralized platform that connects all your social media accounts and allows you to access all of them in one place.
Its AI features include an AI writing assistant powered by ChatGPT.
And tools that tailor your main idea to the special requirements of each platform so you don't have to finetune your content for each social media channel manually.
Best For
Streamlined social media management
Features
Publishing tools: Content scheduler, AI writing assistant, Content finder, Media library, and more
User engagement tools: unified social inbox, task assignment, message tagging, and more
Analytics: social profile performance, social post-performance report, competitor report, and more
Social media listening tool
Pricing
14-day free trial
Paid plans start at $15/month or $144/year
9. ContentStudio
ContentStudio is another AI tool for social media that provides an integrated platform for managing all your social media accounts.
With it, you plan, schedule, and publish content quickly, generate social media captions with an AI writing assistant, manage messages in one place, and even find the best-performing content in your industry to reshare content ideas to explore.
Best For
Features
Content planning and scheduling tools
AI caption templates
AI image and hashtag generator
Social media analytics and reporting
Unified social inbox
Content finder and curator
Pricing
14-day free trial
Paid plans start at $25/month or $20/month (billed annually)
10. Stockimg
With Stockimg, you can say goodbye to rifling through stock image websites for the perfect photo for your social media post.
Stockimg's AI-powered image generation tool will create stunning photos for you by inserting your prompt in a search bar.
Beyond stock images, you can also generate art, illustrations, logos, wallpapers, posters, and more.
Best For
Features
AI photo generator for multiple phototypes
Pricing
Free plan
Paid plans start at $19/month or $190/year, billed annually
11. Hootsuite
Hootsuite is a household name among social media managers and marketers.
The value-packed AI tool for social media has all you need to effectively manage your social media presence across multiple channels in one place.
It includes an AI writing assistant called OwlyWriter, which quickly generates social media captions, content ideas, and even content from links.
Hootsuite also employs AI to help you figure out hashtags and the best times to post so you can reach your audience.
Best For
Social media content generation
Features
Content planner
Content scheduler
Best time to post feature
AI writing assistant
Hashtag generator
Unified message inbox
Autoresponders
Social listening tool
Analytics
Pricing
30-day free trial
Paid plans start at $99/month
12. Lately
If you want to scale your content repurposing efforts, Lately is the tool to turn to.
The AI tool for social media first learns your brand voice or that of an individual writer.
It then converts long-form content, including videos and podcasts, to highly engaging social media posts in that voice, thus repurposing existing content.
Best For
Features
Web copy generator
Podcast clip generator
Video clip generator
Brand voice emulator
SEO and keyword optimizer
Analytics
Pricing
Plans start at $119/month or $99/month, billed annually
13. Cortex
Cortex scours your social media accounts, analyzes your content, and identifies the elements that drive digital engagement.
Using the data extracted, Cortex can suggest when to post and even select the best photo to use from your uploads based on the colors your audience engages with the most.
Best For
Social media performance analysis
Content optimization
Features
Industry trend and audience analysis
Pricing
14. WordStream
If social media advertising is a big part of your digital marketing strategy, you should check out WordStream.
Using machine learning, the AI tool analyzes digital ads and provides actionable insights for optimization.
It also delivers comprehensive social media campaign reports so you can measure the success of your efforts.
Best For
Digital ad analysis
Ad optimization
Features
Search, display, video, and social ads executor
Google ads performance grader
Keyword tool
Facebook ads performance grader
Pricing
Offers multiple free tools
Price for paid plans is based on a customized quotation
15. ChatGPT
Regarding AI tools for social media, ChatGPT is one of the newest kids on the block.
But boy, is it making waves! OpenAI, makers of the generative AI tool, have trained the tool on tons of data on several subjects.
And it can whip up short- and long-form content (for content marketing) on demand.
Using prompts, you can generate social media content and ideas for various purposes on ChatGPT.
Best For
Features
Natural language understanding
Text generation
Pricing
Free
$20/month for faster responses and priority access to new features
16. HubSpot
HubSpot is another household name in the AI social media tool arena.
Like HootSuite, it provides a central location to manage your social media accounts with tools such as an AI-powered content generator, content publishing, and keyword monitoring.
It even includes a feature that lets you connect your blog to your social media accounts so blog posts are automatically shared across your social accounts.
Best For
Social content creation
Social media management
Features
AI content generator
Content publisher
Keyword monitor
Social media marketing report
Pricing
Pricing for the plans with HubSpot's social media management tool starts at $50/month
17. Audiense
Specialized social listening tools can take your social media marketing efforts from 100 to 1000 because they provide data that can inform your social media strategy.
Audisense is one such tool. While it has a general audience intelligence tool, Audisense uncovers relevant insights about your Twitter content and audience using its AI and machine learning capabilities.
Best For
Social listening on Twitter
Features
Community management tool
Followers analytics
Hashtag analytics
General Twitter analytics
Pricing
Free
£39/month or £384/month billed annually
18. Copy.ai
Copy.ai falls in the same category as the likes of ChatGPT. It's an AI writing assistant that can help you generate content and copy tailored to any social media platform.
All you have to do is indicate what platform you'd like to create content for, give the writing assistant some context regarding what you need, choose from the options generated, and polish it to your taste.
Best For
Features
AI writing assistant
Platform-specific content generator
Pricing
Free
Paid plans start at $49/month or $36/month, billed annually
19. Riffusion
With Riffusion, you can make your music for your video content. All you need to do is insert the description of the sound you want and wait for the AI tool for social media to do its magic.
You can then add the sound to your video and upload it on any platform you choose.
Best For
Audio sound generation for video content
Features
Pricing
AI tools for social media are here to stay
While many builders are still fine-tuning their AI-powered social media tools and AI digital marketing tools, the underlying technology is solid.
It has spawned several great tools already, such as AI chatbots and the HubSpots and HootSuites of this world, and will continue to do so.
As you experiment with the current tools, keep your eyes peeled for improved versions and new tools that may promise even better results.
Dozie Anyaegbunam is a B2B content writer and strategist. A Cannes Lions certified storyteller, Dozie has crafted compelling content for brands such as Mirasee, SmartBlogger, Growth Mentor, and more. He's also Dodo and Ronan's dad, a proud flâneur, and a Felix Baumgartner wannabe. Don't miss his podcast, The Newcomers, where he interviews immigrants about the struggles and lessons that come with starting life in a new country.