23 Digital Products to Sell Online in 2023 (+ Marketing Tips!)
Are you done just thinking about selling digital products online?
Maybe you're hungry for the glitz and glamour of that eCommerce marketing life?
If so, you're in the right place.
Because not only are we going to review 23 banger digital product ideas, we'll also walk you through:
How to make digital products
The best places to sell your digital goodies
Some mega-useful digital marketing tips and tricks
And lots of other digital product bits and bytes you'll want to gobble up.
So let's crack open this brave new world and start engineering your digital product empire.
What is a Digital Product?
A digital product is an electronic good or piece of digital media sold online.
For example, digital products are things like:
eBooks
WordPress themes
Photography (like stock photos)
Fonts
Videos
Online courses, etc.
Now, in business lingo, digital products are known as intangible assets because they have no actual, physical form; they're just 1's and 0's in a computer.
And because they have no physical form, they have certain logistical advantages.
Think about it:
Digital products don't need to be restocked, and they certainly can't get lost in the mail — looking at you, USPS.
In fact, once created, digital products are available instantly and can be consumed indefinitely as long as they aren't deleted.
A Word of Caution (And a Street Taco Metaphor) 🌮
Now that we've covered the digital products definition, and before we go any further, I'd like to share a word of caution about selling your digital goods:
Don't skimp on the quality.
Obvious, I know, but let's make this more enjoyable:
Think about street tacos...
They're amazing, right?
But that's not accidental; the chefs use quality ingredients, and each taco is assembled with love.
If you ordered a taco and it was just slimy meat, and rotten veggies slammed into a moldy shell, you'd 100% want your money back.
It's the same with digital products:
No one wants low-quality anything.
So, if you want your digital wares to sell as well as street tacos, be prepared to put the work in.
Why Sell Digital Products Instead of Physical Products?
There are five major advantages for selling a digital product over a physical product:
No inventory
Low overhead
Hefty profit margins
Passive income
Scalability
Let's dissect each of these perks real quick:
1. No Inventory (or Shipping) to Manage
Managing inventory and dealing with shipping problems is a pain in the keister.
There are costs, a learning curve, and other supply chain hassles to contend with.
Digital products don't have these problems because everything is electronic.
2. Low Overhead (and Low Risk)
With digital products, you won't be up at 2 am wondering if you'll ever financially recover from this.
In truth, most digital product ideas require little to no investment whatsoever.
For a few cheap subscription fees and your time, you can start assembling your vision without breaking the bank.
3. Hefty Profit Margins
Digital products earn higher margins than physical products because creating digital products is a one-time process (barring some tweaks here and there).
In other words, there's no expensive, recurring production cycle.
And the net result?
4. Hands-off Delivery for Passive Income
Instant, automated delivery is entirely possible with digital products.
In fact, should you choose to do so, you can completely transform your digital products company into a passive income operation.
5. Easier to Scale and Serve a Larger Market
What's the problem with having a million physical orders?
Fulfilling a million physical orders!
In contrast, serving a large market with digital products is the same level of effort, whether it's 5 sales orders or 5 million.
What Profitable Digital Products Should You Sell?
It's time to answer the question that's been burning in the back of your eager entrepreneurial mind:
What are some examples of digital products?
Or more importantly:
What digital products sell online?
But that's enough with the yakkity-yak; let's dive into this:
1. Apps
And by 2023, mobile apps will generate an estimated $935 billion in revenue.
There's a sizable demand, and with the right programming know-how and research, you might find a gap in the market and create the next TikTok or Snapchat.
And if social media apps aren't your thing, what about mobile games?
For example, the original Candy Crush generated $473 million in the first 9 months of 2020 ... Just saying.
2. Audio & Music
Audio is everywhere.
Whether it's for an indie video game, a podcast, or a YouTube channel, all media needs that oomph that comes from high-quality audio and music.
So, if you're handy with an instrument or have the voice of an angel, you should consider monetizing your musical/auditory talents.
Take a peek at these musical digital product ideas, and see if any vibe with you:
Stock music and sound effects
Custom musical arrangements
Narration/voice-over work
Audiobooks
Full-length albums
3. Coaching Packages
You've written the blog posts...
Carefully crafted the eBooks...
And have an online course that's ringing in top reviews.
So why not add coaching packages to your digital download library?
Look, people love the extra attention that comes with a one-on-one session.
And it's a great way to distill valuable insights and help your customer/clients with their individual problems.
Plus, you'll make decent bank all while building better relationships with your clientele — it's a win-win!
4. Craft Patterns
Craft patterns aren't just for grandmas.
And people go ga-ga over them.
Here are a few of the patterns that make the big bucks:
Knitting
Sewing
Cross-stitching
Crocheting
Beading
And macrame
When it comes to craft patterns, uniqueness is what turns the dial.
You see, there are thousands of free patterns out there, so if you're eager to make money online, make sure you're offering something that stands out.
5. Documents
Most documents fall under two categories:
A. Templates
Resumes
Proposals
Excel files
B. Information and research
Case studies
White papers
Industry reports
Field research
Here's the truth:
Everyone is lazy.
If you have a snazzy-looking template that makes life easier, people will buy it.
What's more, if you provide curated or valuable industry information (everyone wants statistics), people pay top dollar for that too.
6. Downloadable Printables
Printables are a fantastic entry point into the digital products market.
If you're curious, here are a few of the more popular printables that sell:
Planner pages
Bullet journals
Agendas
Logs and trackers
Coloring pages
Posters
Workout plans
Meal plans
Budget plans
Worksheets
Printable Pro Tip: Teachers love printables. So, talk to your teacher friends, see what resources they need, and then sell bundles on Teachers Pay Teachers.
7. eBooks
eBooks are super easy to put together and are also a tried and tested marketing tool.
Plus, if you knock it out of the park, they can be one the most profitable digital products — and that's all passive income, baby!
Now, with Kindle Direct Publishing, Amazon removed many of the barriers to self-publishing eBooks.
As long as you've got a structure, text, and some images, you've got yourself an eBook.
8. Fonts
Font is an underrated digital product (and one that's always in demand).
Graphic designers, web developers, bloggers, etc., all look for that perfect font that builds brand awareness for their product.
And as a result, there are thousands of font choices, with more added every day.
Font Pro Tip: Earn top dollars by creating custom-licensed fonts for businesses and brands.
9. Graphic Design
Graphic design is one the OG of digital products — everyone wants a custom logo, icons, and unique images for their brands, websites, or products.
When it comes to selling graphics, you typically have two avenues:
Selling stock graphics on a marketplace:  License your designs through places like Vexels, Vecteezy, and Shutterstock.
Create customer pieces for clients: Skip the marketplace and market yourself through your own business and create custom client pieces at a premium.
10. Memberships
If you're an expert in your niche, don't give away your secrets for free.
Paid memberships are a reliable recurring revenue model and a fantastic way to build a thriving community of like-minded people.
With paid memberships, you give people exclusive access to content, discussion groups, workshops — the whole shebang for a simple fee.
You can even take it a step further and segment memberships using different pricing tiers, offering more goodies for a premium price.
11. Online Courses
Let me tell you a secret:
People love learning new skills in their sweatpants.
And if you can teach them something they'll find valuable, they're happy to pay you for it.
Here's a snapshot of what people are already paying to learn:
Blogging
Breadmaking
Sewing
Yoga
Graphic design
Marketing
Do you have a particular expertise or passion?
Then create an online course and monetize your talents.
🤓Pro Tip: Check out our picks for online course platforms! Hint: We think Xperiencify is the very best! 😉
12. Photography
Like graphic design, photography is an old-school and in-demand digital product.
And again, like graphic design, you can either license your photos through a marketplace or sell them directly through your website.
By the way, you can use a photography website builder to create your first site.
Now, if you're a budding photographer, use marketplaces to promote yourself and learn the market first.
And when you get tired of sharing profits and gain a bit of clout, set up your own eCommerce marketing space and sell directly to consumers.
13. Podcasts
Everyone has a podcast these days.
And why not?
They're a nifty channel for promoting products and services and a subtle way to build authority in your niche.
Most podcasts are free, but if you're giving away high-quality industry secrets, you should consider charging a fee.
Or, stick with a free podcast and charge a premium for extra content (many podcasters take this route).
14. Professional Services
Technically, services aren't digital products, but there are services where exchanges and deliverables are all electronic, so we'll let this one slide.
Here are a few examples of services that qualify as digital products:
Web design
Content writing
Copywriting
Transcribing
Translating
Consulting
If you plan on offering professional services, there are two general frameworks you can use:
1. A pre-packaged deal
2. A negotiated scope of works for an agreed-upon fee.
I agree to produce  [deliverables], and you agree to pay me X dollars.
15. Recipes
The secret to selling recipes online is all about creating value.
For example, if you offer editable, themed recipe bundles with pictures and easy-to-follow directions, they're more likely to sell because the perceived value is higher.
A digital cookbook isn't the only way to monetize recipes.
Many popular food blogs deliver recipes via subscription services or have apps that offer premium recipes and other features through in-app purchases.
16. Research & Data
As you probably already know, there's big money in research and data, even at smaller scales.
However, not everyone has the time and resources for research.
And that's good news for you!
Conducting your own research, discussing observations, and providing summary statistics is digital gold because businesses use this information to steer decisions and strategize.
The bottom line: data is a valuable commodity, and businesses pay generously for it.
17. Software
Programmers are the rockstars of the digital products industry.
So if you can code, you've got a leg-up on other people.
Here are a few of the most common and profitable computer software products that don't require an army of engineers:
Software Pro Tip: When possible, sell software as an affordable monthly subscription instead of a one-time package — you'll gain the perks of recurring revenue and appeal to a wider audience.
18. Swipe Files
No, not that kind.
Swipe files are a curated collection of exceptional work examples, typically studied by creatives for inspiration.
Marketers, web designers, copywriters, and graphic designers keep their personal swipe files under lock and key — yes, they're that valuable.
What makes a swipe digital file a valuable and sought-after asset isn't the examples of work; it's the notes and analysis of it.
You've got yourself a profitable digital product if you can create a swipe file with multiple industry examples and a detailed analysis of proven formulas (ex. AIDA in copywriting).
19. Templates
If you're looking for a digital project to resell over and over again, templates are a solid choice.
Really, who doesn't love polished, time-saving templates?
That said, here are some evergreen templates that sell:
Resumes
Wedding planners
Mortgage/debt calculators
Investment calculators
Budgets
Proposals
Business plans
Template Pro Tip: Free templates are your main competition. Do your research, and find out what people are willing to pay for. Don't sell something people can get for free.
20. Tickets
Pay attention here because this is a stroke of genius.
Here's how you make money selling tickets in 5 easy steps:
Think of an event (it could be a webinar, yoga class, beer fest, whatever)
Register your event at a place like Eventbrite (which geo-locates events in users' states/provinces)
Sell the tickets
Put on the event
Profit
Technically, the event is the asset, but registering your event through a ticket seller helps promote it.
21. Tutorials & Guides
Create the most in-depth and comprehensive guide, and you'll have a digital product that shakes, rattles, and rolls.
Seriously, even though there are loads of free tutorials and guides on the internet, most of them are filled with thin content and little discussion.
If you market a complete solution, you're offering something valuable — and people pay for value.
22. Video
The world is hungry for informative, educational, or entertaining video content.
And despite popular belief, you don't need to wrestle with the YouTube algorithm to make money with video.
As long as you offer social video content that's engaging and desirable, there's an audience out there willing to pay for access.
Video Pro Tip: Build an audience first, then offer exclusive and elevated video content through social monetization platforms like Patreon.
23. Web Elements
Web elements, like themes and plugins, are always hot-ticket items.
In fact, people earn a comfortable living from selling WordPress themes alone.
But it's not just themes; there's a range of web element doodads that bloggers and eCommerce junkies just need to have:
Navigational buttons
Social sharing buttons
Social counters
Blocks
Icons
Analytics plugins
Opt-in forms, etc.
So if you've got the right blend of technical know-how and artistic talent, a web element empire might be in your future.
How to Create a Digital Product
Creating a digital product isn't so much a serendipitous a-ha moment as it is a calculated approach.
That said, let's take a look at the four key phases of turning an idea into a money-making digital asset.
1. Brainstorm Bad Ideas
Bad ideas lead to good ideas.
So leave no thought behind on your quest for digital product glory.
Explore every plan, no matter how ridiculous, and consider all options until you have a viable digital product idea that lights a fire under your butt.
2. Use Google Trends, Ahrefs, or Exploding Topics to Validate Ideas
Don't waste your time creating a product no one wants.
Instead, validate your ideas by keyword research related to your proposed product.
If there's a decent search volume for these keywords and topics, there's probably a paying market.
3. Steal From The Competition (And Don't Even Feel Bad About it)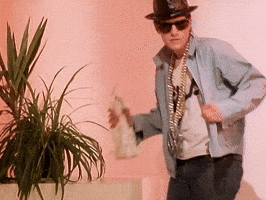 After you've validated your digital product idea, start scoping out the competition.
Look at competing products, see what they do best, and then do it better with your digital product.
Next, look at where your competitors fall short and offer the market a more complete solution.
4. Create The Bloody Thing And Let People Know!
Hunker down and get to work.
If you have an audience already, build hype with periodic sneak peeks through social media and email marketing.
But at the very least, create a waiting list to keep people in the loop and interested.
How to Sell Digital Products
Alright, gang, here's where you learn how to go from digital product engineer to digital product entrepreneur.
Now, creating a digital product is one thing.
But for some, the actual selling of their product feels like tenth-level internet wizardry.
So let's clear the air.
Like we covered before, there are two main ways to sell your digital products online:
Through your own website
Through a marketplace
And in most cases, the type of digital product, your budget, and your technical ability will dictate which route you take.
Here's a brief overview of when to use what:
Your Own Website: If you want flexibility over your branding, are at least semi-tech savvy, have a bigger budget, and plan to implement inbound marketing strategies (like content and email newsletters), then selling digital products through your own website is the way to go.
Using a Marketplace: If you plan on launching online courses, are mystified by technology, or want to get up and running without spending a ton of time and money on design or marketing gadgetry, then find a marketplace that suits your needs.
Let's dive a little deeper and cover a few of the more popular eCommerce platforms.
1. Amazon
When it comes to digital products, Amazon is only awesome for one thing:
Ebooks.
If you're looking to sell self-published eBooks, Amazon is basically overlord mode.
Not only will you gain exposure because of Amazon's immense popularity. But Amazon's Kindle Direct Publishing platform is the fastest and easiest way to publish an eBook online.
Plus, it's free, and you maintain the rights to your work!
Amazon does take a cut, though:
30% for eBooks priced $2.99 - $9.99
And  65% for eBooks less than $2.99 or over $9.99
Believe it or not, there are other digital products you can sell through Amazon like:
Apps and games
Music (but you have to go through one of their approved digital music distributors, like TuneCore)
And video courses (and independent films) through Prime Video Direct
The problem with selling these and similar digital products on Amazon is that other platforms simply do it better.
The bottom line: Although you can sell different categories of digital products on Amazon, eBooks are what Amazon does best.
2. Etsy
With 81.9 million active buyers, Etsy is a literal kingdom of crafty people.
It's also a top-notch marketplace for crafty, artistic, and DIY digital products like:
Printables
Patterns
And how-to guides
Like everything in the eCommerce space, Etsy is a little crowded right now.
Nevertheless, it's still a viable platform for selling crafty digital products.
That is, assuming you know how to stack the deck in your favor:
Consistency Creates Momentum: Keep your customers engaged by regularly adding new items to your shop. A constant flow of new items increases your chances of repeat business and boosts your visibility within your niche.
Pretty Visuals & Practicality: Etsy buyers love rich imagery, but they also want products that satisfy their needs. Create practical, visually stunning digital products, and you'll stay competitive with the big players in your market.
Don't Rely Entirely on Etsy SEO: SEO is critical, yes. But if you want more eyeballs on your products, don't fight with the Etsy algorithm. Drive traffic to your shop outside of Etsy by being active in your niche — join or start Facebook groups, find relevant subreddits, or look for opportunities to guest post on blogs.
3. Shopify
Shopify is an eCommerce behemoth and the premier choice for opening a branded digital storefront.
As an eCommerce platform, it's loaded with all the bells and whistles that make selling online a painless process:
Free and paid theme options
Analytics tools
Blog integration
SEO marketing tools (like custom title and meta tags)
And an app store with plug-ins galore!
If you're looking at selling digital products through your Shopify online store, you'll need to install an app first.
Luckily, Shopify offers a free digital product plug-in called Digital Downloads.
But if you're looking for more firepower or have specific needs, check out these secret weapons:
SendOwl: SendOwl is a robust digital product plug-in with dozens of useful features like marketing automation, dip product support, and a beefy analytics page. It's a paid app, but it's a powerhouse.
Courses: The Courses plug-in lets you turn your Shopify store into an online course platform — a great option if you're looking to test drive online courses with your customers.
Bold Memberships:  Add a membership option to your storefront with Bold Memberships and gate-off exclusive content for paying subscribers. You can even add custom pricing for membership tiers and a loyalty program.
4. Online Course Marketplaces
Udemy and Skillshare are the two most popular online course marketplaces.
And if you're an online course newbie, these platforms make building an audience a heck of a lot easier.
Plus, they're great for lead generation if you have a website of your own.
But, as handy as these marketplaces are, they have a glaring disadvantage:
They take a big chunk of your profits and also limit the amount you're allowed to charge.
Still, both Udemy and Skillshare are proven tools worth talking about.
Udemy
There's no cost for posting online courses with Udemy, and a course creator can post as many classes as they want.
However, Udemy takes a 63% commission on regular sales and a 3% commission on sales occurring during a promotion or on purchases completed through a referral link.
Although instructors can charge up to $199 for courses, Udemy retains the right to run promotions whenever they want.
And if you've ever used Udemy before, you'll know the courses are ALWAYS on sale.
Skillshare
Skillshare uses a subscription model where users have unlimited access to every course on the platform for a small monthly fee.
And as far as revenue sharing goes:
Every month, Skillshare allocates 30% of its total membership revenue to a royalty pool.
Then, a content creator is paid based on the number of minutes Skillshare members watch their digital content.
Marketing & Sales Tips
Build it, and they will come might have worked in the movie Field of Dreams, but it's a pretty crappy strategy in the eCommerce world.
So if you want your digital products to sell, you've got to put your motivation in high gear and hustle up some sales.
Keep these tips in mind:
1. Harness the Magic of Affiliate Marketing
Affiliate marketing drives such a crazy amount of traffic and sales, it might as well be sorcery.
So why not get in on the magic and cast a spell of your own?
Start an affiliate program by reaching out to influencers or asking some of your followers to promote your products in exchange for a commission.
🎯To get started with your affiliate marketing strategy, check out our list of the best affiliate marketing tools!
2. Overdeliver Like a Freak of Nature
When you overdeliver with your digital product business, people notice.
So, what's the secret to promising the moon but delivering the stars each and every time?
Well, it depends on the product/business, but here are some useful, all-purpose strategies for any product niche:
Offer a complete and value-added product
Include bonus material
Get customer feedback and tweak your products
Create helpful social media communities
Reward repeat customers with discounts or freebies
3. Push a Lead Magnet and Give Away The Goods for Free
Use lead magnets to build your email list and promote your digital goods to subscribers.
The best digital product lead magnets are free, limited versions of your product like:
Sample chapters for your eBooks
Membership trials
The first few lessons of your online course
Everyone likes free.
But the real power of free comes from enchanting people with your lead magnets, then nudging them toward the paid versions of your products.
Hit 'em With Your Digital Products Razzle Dazzle
You've been given 23 incredible digital product ideas and a step-by-step roadmap to eCommerce glory.
And when you get there, the world won't know what hit it.
So gather your inspiration, ignore the naysayers, and raise a little hell.
Your digital product destiny awaits.
Pat is a Smart Blogger Certified Content Marketer, irreverent copywriter, and the unofficial love child of Seth Rogen and Chunk from the Goonies.
Sometimes he writes about money at dollarGuild, and other times he's crafting knock 'em dead copy while eating a big bowl of ketchup chips. Check him out here.