17 Amazing AI Email Marketing Tools You Should Try in 2023!
If you're an email marketer looking to supercharge your email campaigns, these AI email marketing tools might be the game changers you've been waiting for.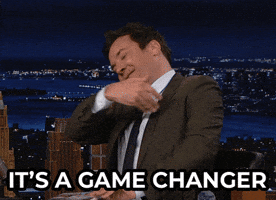 After all, artificial intelligence is here, and AI digital marketing is the future marketing wave. 🌊
So, we're going to introduce you to powerful AI tools, including content optimizers and generative AI.
They'll change how you handle your email content forever.
Buckle up!
Benefits of using AI in email marketing
Using AI in your email marketing offers can seriously pump up your campaigns.
Increased revenue—With generative AI's knack for personalization, your cold emails become more engaging, increasing open rates, clicks, and sales.
Decreased costs—By automating tedious tasks, you can achieve time optimization, trimming your overall marketing expenses.
Improved customer insights—Predictive analytics can uncover hidden trends and behaviors, giving marketers a clearer view of your target audience.
Enhanced email timing—AI can predict the optimal moment to send emails for maximum engagement, increasing your chances of conversions.
Greater retention—Personalized, timely emails can strengthen customer loyalty and decrease churn rates.
What can AI in email marketing accomplish?
Generative AI has revolutionized email marketing, so you can create more personalized campaigns. Let's explore how an automation tool can assist you.
1. Subject lines
AI can study historical performance data to craft email subject lines and email templates that speak directly to each recipient's preferences.
Considering elements such as wording, length, and tone, AI creates unique subject lines that stand out in a crowded inbox, potentially enhancing your open rates.
2. Hyper-personalized emails
With AI, marketers can personalize your emails with more than just a first name.
By examining a customer's purchase patterns, interests, and past chats, AI tailors your email content to match each recipient's preferences.
This extra attention to detail can boost your conversions.
3. Maximize delivery
Timing is critical in email marketing. AI monitors recipients' past engagement data to determine their preferred email-checking times.
By scheduling emails to arrive at these peak times, AI boosts your email deliverability and the odds of your messages being opened and read.
4. Clean up your email list
A clean email list improves your email performance. AI can help identify and remove invalid or inactive email addresses.
It can also re-engage inactive subscribers with a personalized email or unsubscribe them if necessary, ensuring your email list stays in top-notch condition.
5. Easier segmentation
AI simplifies marketing segmentation by sorting your target audience into groups based on what they've bought before, their browsing habits, and even their location.
These detailed segments allow you to send highly targeted email campaigns resulting in higher engagement and better response rates.
🎯For more about marketing segmentation, don't miss these detailed posts!
6. Understand your customer lifecycle
AI provides a deeper understanding of the customer life cycle by reviewing purchase history, engagement levels, and customer feedback.
You'll learn when to roll out a new product or offer an upsell.
With AI, your email campaigns hit the mark every time, regardless of where your customer stands in the buyer journey.
7. Customize email retargeting
AI takes retargeting campaigns to a new level.
By analyzing a customer's engagement with previous emails, browsing behavior, and purchase history, AI creates tailored retargeting emails that address the recipient's specific interests and needs, increasing the likelihood they'll re-engage and convert.
8. Make product recommendations
Using AI, you move beyond generic product recommendations.
Generative AI looks at your customers' purchasing patterns, browsing history, and other customer behavior data to make relevant suggestions.
Your emails provide personalized value and increase revenue from cross-selling and upselling.
AI email marketing tools
1. ConvertKit
ConvertKit is an ideal tool for automating your email marketing efforts.
It's best suited for content creators, marketers, bloggers, and small business owners who want to grow their subscriber base.
Create engaging content, automate email sequences, and build appealing landing pages for a more effective email marketing strategy.
Features
Give and receive recommendations via the Creator Network for collaborative growth.
Over a billion messages sent with a 99.73% delivery rate.
Create email newsletters with simple yet effective email design methods, enabling personalization.
Pricing
A free plan with limited features is available. Paid plans start at $9/month.
2. Omnisend
Omnisend excels with advanced marketing automation for both email and SMS notifications, making it effective for a multi-channel email marketing strategy.
It's designed for eCommerce marketing, especially those that want to create high-impact, personalized content.
Features
Intuitive drag-and-drop email content builder for creating a straightforward email marketing campaign, even for beginners.
Hassle-free setup with various use cases, adaptable to your unique marketing needs.
Average conversion rates of 30% for push notifications help maximize the effectiveness of your outreach efforts.
Pricing
A free plan with limited features is available. Paid plans start at $16/month.
3. Brevo (formerly Sendinblue)
Brevo (formerly Sendinblue) is best for email marketing automation that integrates with multiple channels, including SMS marketing, WhatsApp messaging, and live chat.
It's ideal for small to medium businesses aiming for a comprehensive digital marketing solution.
Features
Combines email and SMS marketing, WhatsApp messaging, live chat, and chat functionality into one integrated platform.
Universal inbox to manage all conversations across different platforms from a single location, improving efficiency and response times.
Provides free inbound parsing, offering valuable insights into your email data.
Pricing
A free plan with limited features is available. Paid plans start at $25/month.
4. Optimove
Optimove is a go-to platform for data-driven email marketing analytics.
It's a top choice for eCommerce businesses managing a large customer base.
You can harness the power of reliable data to streamline your eCommerce marketing strategies.
Features
Design marketing campaigns responsive to individual customer behaviors, creating personalized and engaging customer journeys.
Set up automatic interactions triggered by specific customer behaviors, increasing relevancy and customer engagement.
Run campaigns that continuously learn and optimize themselves based on performance data, reducing manual tweaking.
Pricing
Pricing based on monthly active customers. Contact Optimove for details.
5. Campaigner
Campaigner is best suited for medium to large businesses seeking advanced email marketing automation features.
Campaigner's powerful components make it an excellent choice for email marketing strategies, including complex campaigns and personalized content.
Features
Built with developers in mind, providing API access that facilitates seamless integration with your existing systems.
Features a Reputation Defender tool that helps maintain your email reputation, ensuring high deliverability rates.
Send bespoke messages related to the receiver's position in the buying cycle, allowing for a more targeted and practical approach.
Pricing
Plans start at $59/month.
6. Rasa.io
Rasa.io shines in curating and distributing content for email marketing.
The software sifts through web content, identifying the most relevant articles for each subscriber based on their interests.
It's ideal for engaging subscribers with highly personalized content marketing.
Features
Aggregate content from various sources like your website, social media, YouTube, or RSS feeds, providing a diverse content pool for your newsletters.
Identify topics that resonate with your audience and share relevant content, enhancing user engagement and brand affinity.
Provides flexible control over ad selection in your newsletters, including vendors, price, location, and frequency.
Pricing
Pricing starts at $140/month.
7. Zeta Email
Zeta Email is an exceptional email marketing tool for businesses that want data-driven results and enhanced subscriber engagement.
Optimizing content marketing and campaign strategies, it's perfect for precise targeting and an analytical approach.
Features
Optimize your email marketing strategy using channel preference, email subject line, send time, and frequency variables.
Engage and acquire customers using automation-based advanced segmentation for precise targeting, increasing the effectiveness of your campaigns.
Rapid content creation, testing, and content optimizer with a flexible content archive that accelerates your marketing process and enables continual improvement.
Pricing
Contact Zeta for pricing options.
8. Phrasee
Phrasee uses the power of artificial intelligence and generative AI to provide content marketing suggestions based on performance predictions.
It's perfect for businesses looking for quick, data-informed content creation.
Features
Run automatic contests between AI and human-crafted emails to discover which type resonates best with your audience while targeting your specific goals.
AI-crafted content creation that emulates your in-house writing style while maintaining quality and brand consistency at scale.
Create high-performing content with email marketing analytics for immediate use or save for later experiments for continued optimization.
Pricing
Pricing starts at $500/month.
9. ActiveCampaign
ActiveCampaign shines when it comes to automation.
Its strength lies in its ability to track customer engagement so businesses can tailor their email marketing strategies.
It's a good fit for small to medium-sized companies that want to scale their operations through intelligent automation.
Features
Tracks customer interactions, giving businesses crucial insights to drive digital engagement.
Offers a unified view of your automations, simplifying management.
Integrates with WooCommerce, Shopify, and Big Commerce, providing a holistic eCommerce platform solution.
Pricing
Pricing starts at $29/month.
10. SendGrid
SendGrid is a prime tool for reliable and fast email marketing delivery with real-time communication and prompt customer engagement.
It's a platform for businesses that require high-volume, high-speed email deliveries.
Features
Use preview tests to ensure your emails display correctly across various platforms like Gmail, Outlook, etc.
Create high-impact email automation campaigns in just a few hours, streamlining your marketing efforts.
Validate all links, buttons, and URLs with Email Testing before sending so everything works as it should.
Pricing
A free plan with limited features is available. Paid plans start at $15/month.
11. Seventh Sense
Seventh Sense is an email marketing tool focused on optimizing email delivery and improving engagement rates for those using HubSpot or Marketo.
Companies that operate on a large scale or rely heavily on email communication stand to benefit the most from this marketing tool.
Features
Unique design for seamless integration with HubSpot and Marketo, offering optimized mail delivery.
Demonstrated results with customer databases reporting a 7% to over 100% increase in email engagement.
Enhances data sharing capabilities between sales and marketing teams, fostering improved collaboration.
Pricing
Pricing depends on your HubSpot or Marketo integration. See Seventh Sense for details.
12. GetResponse
GetResponse is best at providing user-friendly tools for creating engaging email marketing campaigns.
It suits small to medium businesses or entrepreneurs looking for an all-in-one email marketing solution.
Features
Offers tools for crafting automated email sequences, simplifying campaign management.
Features Perfect Timing and Time Travel delivery tools to ensure emails are sent at the most effective times.
Comes equipped with an AI email generator, enabling users to create captivating emails within seconds.
Pricing
A free plan with limited features is available. Paid plans start at $13.30/month.
13. Drift
Drift email specializes in managing contact records, making it an essential tool for businesses that rely heavily on CRM and marketing automation platforms.
It's also handy for those with high volumes of email traffic where the need to differentiate human-generated responses and automatic replies is a regular challenge.
Features
Automatically builds richer contact profiles by pulling job titles and phone numbers directly from email signatures.
Successfully separates human-generated email replies from automated responses, ensuring no meaningful interaction is missed.
Centralizes campaign response management and tracking, delivering a holistic view of customer engagement.
Pricing
Plans start at $2500/month.
14. Mailmodo
Mailmodo is your best bet if you appreciate the power of interactive email but want to avoid the hassle of coding.
It's an excellent fit for small to medium-sized businesses looking to upgrade their email marketing engagement while enjoying unlimited email sending.
Features
Enjoy superior deliverability and open rates with responsibly managed and dedicated IP addresses.
Send automated emails responding to user activities such as sign-ups, card abandonment, etc.
Group users based on previous campaign performance, including metrics like opens, clicks, and form submissions.
Pricing
Plans start at $39/month.
15. Jasper
Jasper AI shines at content creation for email marketing.
It helps you maintain a consistent brand voice while using AI technology.
It's highly recommended for those who want to quickly scale their content without sacrificing quality.
Features
Leverage Jasper's ability to assimilate your brand's tone from your website, ensuring consistent messaging across your emails.
Utilize the Jasper Everywhere Chrome extension to improve your writing quality wherever you are online, bringing cutting-edge AI features directly to your drafting process.
Rest easy knowing your data is protected with robust security features.
Pricing
Plans start at $39/month.
16. Twilio
Twilio stands out for its speedy integration capabilities and robust email delivery, making it an optimal choice for businesses that manage large-scale email campaigns.
They offer support for the setup or migration of your email program, assisting in the smooth transition of your email service provider.
Features
Benefit from fast integration with the email API, ensuring reliable delivery of your emails.
Opt for an expert evaluation of your email program with constructive feedback for improvements.
Leverage a platform that consistently delivers over 100 billion emails each month.
Pricing
A free plan with limited features is available. Paid plans start at $15/month.
17. EmailOctopus
EmailOctopus is a budget-friendly option, delivering top-notch features without a hefty price tag.
It's the perfect tool for new business owners or those with limited resources, allowing them to capitalize on email marketing without breaking the bank.
Features
Leverage data-driven insights to segment your audience and tailor your emails for a personalized communication experience.
Express your brand's unique aesthetic through a pre-designed email template or create your own design from scratch.
Expand your subscriber base using aesthetically pleasing, easy-to-create landing pages.
Pricing
A free plan with limited features is available. Paid plans start at $8/month.
What AI Marketing Tools Will You Use?
Improving your email marketing workflow with an AI email marketing tool is just a few clicks away.
Give some of these powerful AI marketing tools a try and discover how these creative assistants can take your business to the next level.
The right solution, be it creative assistance, is waiting for you.
Jennifer Ayling is a prize-winning SEO website copywriter. She specializes in helping business owners get their thoughts and ideas out of their heads and onto their websites.