17+ Content Management Systems for 2024 (+Pros & Cons)
A crucial decision content marketers have to make when building a website is picking the right Content Management System (CMS).
We know that finding suitable content management software for a flawless digital marketing experience can often seem challenging.
But if you want your content marketing strategy to be successful, you need the best CMS for your business.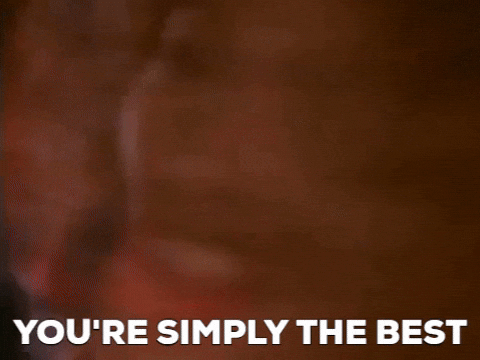 So, welcome to our comprehensive guide to choosing a web content management system that's best for you.
We'll be explaining what a CMS is, what to look out for, and our top picks.
Let's begin!
What Is a Content Management System?
Creating relevant website content has become a "must-have" for businesses.
Even with this realization, companies still struggle to find the right content marketing tools to achieve this.
One of which is a content management system.
A content management system is a tool that enables the document management, modification, and publication of web pages on an intuitive interface.
Building a web page requires HTML, JavaScript, and CSS programming language knowledge.
But, using a CMS platform cuts through that technicality.
With a CMS, you can customize the site's look and functionality by using templates and extensions that you install or download.
Multiple users can also access the content management software from different locations without dealing with the underlying HTML.
Key Considerations in Choosing a CMS
1. User-friendly
Using a CMS means little or no coding to get your website up and running.
They also have intuitive drag-and-drop design interfaces that allow you to publish and manage your content marketing with little effort.
You can also customize the design of your site and install extensions for functionality or aesthetics.
2. Collaborative
Collaboration is another essential factor. A collaborative interface allows multiple users to access the backend simultaneously if need be.
Therefore, writers, IT personnel, and editors can do their work seamlessly without altering system functions.
3. SEO features
An SEO marketing strategy helps improve your chances of ranking on Google. So, it's a plus to have a CMS that optimizes your site's searchability.
Some CMS' have built-in SEO features, while some allow you to download and install plugins.
With SEO marketing tools, you can:
4. Extensions and add-ons
Just as websites' needs differ, so do CMS features vary.
No CMS is one-size-fits-all.
So, while your chosen CMS may not have all the features needed for your desired digital experience, consider having a CMS compatible with extensions and add-ons.
Extensions and add-ons are installable software or apps that allow you to extend your CMS's features.
5. Security
The risk of losing confidential data due to security breaches is a near and present danger.
And a collaborative website means multiple people may have access to confidential information. So, it's crucial to secure your credentials and prevent any security breaches.
A web content management system with top-notch security features is a must-have to manage digital content marketing.
6. Customizable templates
You can simplify the website-building process by customizing existing templates to suit your needs.
Some CMS platforms offer customizable landing pages and email marketing software templates to help maximize your marketing efforts.
The key is to find what your business needs and customize it to suit the style and functionality of the website.
7. Blogging capabilities
You may not want to have a blog right away. Or you may have existing content you want to add to your new website.
Either way, it's a great idea to consider a CMS platform with a powerful content editor.
It will give a content creator seamless creation, editing, and publishing of content.
8. Content scheduling
As your business grows, your content creation needs may increase.
Choosing a CMS platform that allows scheduling is a great way to save time and increase productivity.
Writers create drafts, and editors review and schedule them. It also allows for specific task allocation so that team members are not overwhelmed.
9. Analytics
Detailed content marketing analytics means insights.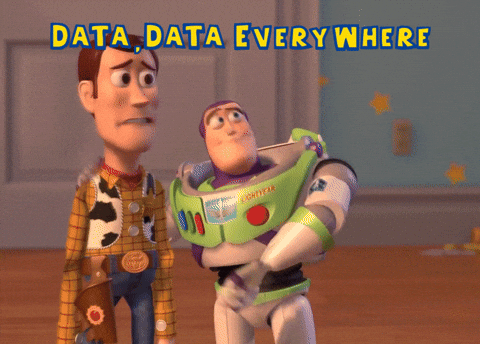 And insights show what's working and what's not.
They also often include marketing segmentation features such as the geographic location and demographics such as the age and gender of your site visitors.
Ideally, CMS platforms offer built-in analytics features.
But, if your chosen CMS platform doesn't have one, consider choosing one that can integrate with external marketing analytics tools such as Google Analytics.
10. Scalable
Growth is constant, and it's essential to consider a CMS platform that accommodates your brand as it grows.
While growing, it's crucial to ensure that even though traffic may increase, quality doesn't decrease.
A great way to keep this in check is to choose a CMS platform that offers all-around support to growing teams, such as monitoring site quality and website traffic.
11. Customer support
Although CMS platforms are supposed to be seamless, with minimal or no need for support, it's necessary to know that there'll be help if you get stuck.
Customer support may often be a community forum with answers to FAQs or a helpline with support staff. Either way, it's crucial to know what support is available and how to access it.
12. Multilingual and omnichannel support
Often, brands don't see the need for multiple languages and channels support — immediately.
But it's an excellent factor to consider for scalability purposes because we live in a multicultural society.
While you may not see the immediate need, it's better to have the feature and not need it yet, than need the feature and not have it.
13. Cost
Another critical factor to consider is how much you'll be spending — or not.
Some CMS platforms are free but may still require payment for third-party extensions or web hosting services.
It's important to find out all about the pricing before choosing your CMS to avoid surprises.
It also enables you to price your products correctly after factoring in the cost of the CMS platform.
Top Picks for Content Management Systems
Now that we know the factors to look out for let's explore some of the most popular content management systems.
☝️All pricing plans are monthly pricing; most offer a discount if billed annually.
1. WordPress.org
People often interchange WordPress.org with WordPress.com. We'll explore both in this article.
WordPress.org is one of the most popular CMS platforms, with millions of users. Its self-hosting features and easy navigation make it an easy favorite.
Pros
No coding required.
Supports customizable themes, plugins, and integrations.
Robust community support.
Cons
Numerous options and flexibility may be overwhelming.
Responsibility for security and backup is the user's role.
Pricing Plans
Domain name: $9 - $15 per year
Hosting: From $7.99 per month
Themes: $0 - $200 for a one-off charge
2. HubSpot CMS Hub
HubSpot CMS Hub is an integrated popular content management system. It also has marketing automation, operation, and sales tools.
This makes it an excellent solution for growing businesses and large organizations.
Pros
Developers can access serverless functions and command-line tools to make changes faster.
Built-in security features.
Seamless integration with email marketing and sales tools to improve operations.
Cons
No free version.
Not compatible with eCommerce websites.
Pricing Plans
Professional: starts at $360 per month
Enterprise: starts at $1200 per month
3. Joomla
Joomla is an open-source CMS that has various template options. Its user-friendly interface makes it an excellent choice for developers and experienced website creators.
Joomla is well-suited for websites that need end-to-end content management and content marketing options.
Pros
Its flexibility makes it well-suited for custom or complicated websites.
It has an efficient community support feature.
Although Joomla is an excellent choice for developers, beginners with no coding knowledge can use it.
Cons
For more complex designs, it's best to hire a developer.
Compatibility issues may occur when various extensions are installed.
Pricing Plans
Personal: From $99
Business: From $199
Agency: From $399
4. WooCommerce
WooCommerce is a top-rated platform in the eCommerce space.
It is a flexible and easy-to-use eCommerce platform that runs as a plugin on WordPress. So, users will need WordPress hosting on their site to install WooCommerce.
The software is free. But users need WooCommerce hosting and a domain name to get started on the platform.
Pros
Various themes are available on the platform, making creating the site you envision easier.
PayPal and Stripe are the default payments, but users can add other payment extensions.
WooCommerce allows both physical and digital products, including affiliate product linking.
Cons
The various options on the WooCommerce platform may be daunting to beginners.
Typically works with all WordPress themes, but WooCommerce-supported themes work best.
Pricing Plans
WooCommerce plugin is free, but payments need to be made for plugins, extensions, domains, and hosting.
5. Drupal
Drupal is a flexible open-source CMS platform for organizations and agencies that may need to handle a lot of data.
Although its out-of-the-box features may require a web development experience, users don't have to start from scratch.
Pros
The Taxonomy module allows for various levels and category content types.
Active community support for general questions and plugins.
Easy navigation and management of roles and permissions.
Cons
It's not as beginner-friendly as some other CMS platforms.
Themes can be pricey.
Pricing Plans
6. Wix
Wix is a free, beginner-friendly CMS platform with various templates.
Its step-by-step guides guide users through template selection and implementation.
It also has social media marketing and blogging integration features, making it a good choice for small businesses.
Pros
The drag-and-drop feature makes it easy to select and design pages to reflect your brand.
It has various customizable pre-created templates that are fully responsive.
Wix App Market — gives users access to various apps/plugins.
Cons
The inability to change templates after your initial choice.
Users on the free plan will have the Wix-branded domain name and ads on your site.
Pricing Plans
Combo: $16/month
Unlimited: $22/month
Pro: $27/month
VIP: $45/month
7. BigCommerce
BigCommerce is a wholly hosted eCommerce marketing platform. It's great for small businesses, and it's an easy platform to navigate for beginners.
In addition to hosting your site, it provides security and access to a CMS platform.
Pros
There's an option to use the free domain name that ends in bigcommerce.com or to pay for a custom domain.
Users can choose from various payment options, including digital wallets like PayPal, Apple Pay, and Amazon Pay.
Credit or debit card payments are also an option.
Cons
Theme and integration limitations may hinder the use of third-party services.
The platform automatically moves businesses up to the next pricing plan level at a certain threshold. This may be inconvenient for growing businesses.
Pricing Plans
Standard: $39/month
Plus: $105/month
Pro: $399/month
Enterprise: custom pricing
8. Shopify
Shopify has a well-rounded package that offers CMS marketing and eCommerce marketing tools on one platform.
Its straightforward interface helps beginners use the platform seamlessly. Shopify supports in-store sales, so users with both online and physical stores are covered.
Pros
24/7 support through various channels, including social media and online forums.
Integrated payment solutions, including PayPal, credit, and debit cards.
Not user restrictive — eCommerce store owners, bloggers, and creatives interested in selling digital products online can use the platform.
Cons
Limitations on apps and plugins that improve functionality.
May become expensive after buying a lot of third-party apps.
Pricing Plans
Basic: $39/month
Shopify: $105/month
Advanced: $399/month
9. WordPress.com
As we stated earlier, people often confuse WordPress.com and WordPress.org, and we've explored WordPress.org above.
WordPress.com is the commercial, hosted version of WordPress. It offers users an all-in-one CMS platform to buy a domain name or use a free subdomain under WordPress.
Pros
Easy to upgrade to a new plan or even switch to WordPress.org as your site starts growing.
Built-in analytics to monitor insights, statistics, and web visits.
Beginner-friendly platform with various themes.
Cons
Limited monetization options even with the business plan.
Users can't add unique domain names unless it's a paid plan.
Pricing Plans
Free plan: $0
Personal: $9/month
Premium: $18/month
Business: $40/month
eCommerce: $70/month
Enterprise: starts at $25,o00/yearly
10. Ghost
Ghost is a favorite CMS platform for bloggers and beginners — simple and easy to navigate.
It is often called the headless CMS, meaning that the platform doesn't force you to create digital content in a particular way.
Pros
Ghost's Markdown formatting to add special characters around words.
Built-in effective SEO support that users can use without plugins.
Optimized for paid content. Users who want to charge for their content can access this feature.
Cons
The Ghost platform doesn't have as many blogging options as extensive platforms like WordPress.
Complex for some users, especially with paid subscriptions.
Price plans
Starter: $11/month
Creator: $31/month
Team: $63/month
Business: $249/month
11. Magneto
Magneto is an open-source eCommerce platform from Adobe. Magento
Open Source's free version is downloadable and installable on your web hosting account.
It's a flexible and secure platform but may be difficult for beginners to navigate.
Pros
Able to manage multiple stores in different languages and currencies within the same dashboard.
Easily customizable platform with third-party extensions to improve functionality.
Flexible payment feature — built-in and external.
Cons
It may be daunting for beginners in eCommerce.
Support may often be unreliable, especially when using Magento Open Source.
Pricing Plans
12. Webflow
Webflow is a visual-centric content management application.
It caters to users interested in creating sites without dealing with hosting technicalities. Webflow is best for freelancer designers or agencies.
Pros
Option of pre-built templates or designing templates from scratch using the Webflow Designer.
Efficient security features.
Availability of third-party integrations to extend site functionality.
Cons
Needs some web design knowledge to navigate — HTML, CSS, and web design.
Various plans may get confusing.
Pricing Plans
Starter: Free
Basic: $18/month
CMS: $29/month
Business: $49/month
Enterprise: Custom pricing
13. Sitecore
Sitecore is an enterprise content management system that caters to various industries, ranging from sports to travel to banking.
It offers end-to-end optimized marketing tools, including emails and social media posts.
Pros
Easy navigation with drag-and-drop functionality.
Multilingual tools optimized to web visitors' interests and language.
Scalable data storage enables improved performance.
Cons
Expensive for small and medium-sized companies with basic needs.
24/7 support is only available after additional fees.
Pricing Plans
14. Squarespace
Squarespace is a website platform set up in 2004. It now serves millions of websites worldwide.
It's a paid, ready-to-use solution for building any website — be it for physical store owners, digital downloads, bloggers, or artists.
Pros
Intuitive and straightforward integrations for CMS marketing and social media management.
Access to beautiful templates and an easily understandable dashboard.
Scheduling apps that help users manage their appointments booked on Squarespace.
Cons
No multi-currency transaction feature.
Limited point-of-sale functionality.
Pricing Plans
Personal: $23/month
Business: $33/month
Basic Commerce: $36/month
Advanced Commerce: $65/month
15. Textpattern
TextPattern is a minimalist CMS popular among designers and creatives. Its main objective is to create standard-compliant structured content.
Pros
Simple, intuitive design that offers ease of use even for the backend.
Free access to modifications, plugins, templates, and third-party integrations.
Its textile markup helps create HTML elements within the pages.
Cons
Installation can get tricky if you're not comfortable with creating a database on your web host.
Difficulty finding developers familiar with TextPattern.
Pricing Plans
16. Blogger
As the name suggests, Blogger is CMS software that focuses on blogging and managing content.
Although there's a free version, users will typically have Blogspot in the domain name.
Pros
Setup is easy and beginner-friendly.
Google hosts the blog for free.
The platform offers a lot of space.
Cons
Doesn't optimally support websites that aren't blogs.
Exporting to WordPress from Blogger can be cumbersome as it may need a manual process.
Pricing Plans
17. Bitrix24
Bitrix24 is a platform that offers digital content management systems and customer journey management solutions.
Its task management and communication features make it a favorite for small businesses.
Pros
Free website hosting on the free plan.
Drag and drop website builder with eCommerce stores and landing pages.
Provides an all-in-one solution for small to medium-sized companies.
Cons
The CRM functionality can get complicated if you're looking for a standard CMS platform.
The platform can be difficult for non-developers to navigate.
Pricing Plans
Free: $0
Basic: $61/month
Standard: $124/month
Professional: $249/month
18. TYPO3
TYPO3 is another free, open-source web content management system ideal for large businesses.
It's an enterprise CMS that has been around for a long time and can be used for both intranet sites and websites.
Pros
Easy modification of the user permission and access rights of team members.
Access to over 6,000 extensions and plugins that can help improve site functionality.
TYPO3 can handle large websites with complex features.
Cons
Requires proficient technical knowledge to navigate and maintain.
Few built-in themes, so CMS users have to create their themes.
Pricing Plans
What's the best CMS for you?
It all comes down to your needs and resources, and there's rarely a right or wrong choice for the best content management system.
The right CMS solution will help your website and eCommerce business stand out in a crowded field.
So choose the content management platform that works best for you and your digital marketing goals.
Dozie Anyaegbunam is a B2B content writer and strategist. A Cannes Lions certified storyteller, Dozie has crafted compelling content for brands such as Mirasee, SmartBlogger, Growth Mentor, and more. He's also Dodo and Ronan's dad, a proud flâneur, and a Felix Baumgartner wannabe. Don't miss his podcast, The Newcomers, where he interviews immigrants about the struggles and lessons that come with starting life in a new country.