2023 Guide to Marketing Automation (+ Tips & Best Practices!)
If you want to knock a whole bunch of tasks off your digital marketing campaign to-do list, marketing automation can take that workflow off your back.
You don't need to be a marketing superhuman to create an amazing customer experience.
Those flashy lead generation and conversion rate jumps are real. The studies on productivity gains are true.
Your competitors are already using a marketing automation solution, and you need to use one too.
Keep reading to find out why, and how marketing automation can change how you do business.
What is Marketing Automation?
Are you wondering what marketing automation is and how it helps marketers?
If you're already a marketer, chances are you're already using it without even realizing it.
Marketing automation is that email you send automatically to a reader who gives you their email address.
Or that social media post that gets published without you pushing a button.
But these examples are only the beginning.
You can automate tasks in your digital marketing campaign that help you build relationships with your website visitors, email subscribers, and social media fans.
The end result is more qualified leads and sales for your eCommerce site, and one central marketing hub where your marketing team can collaborate effortlessly.
Check out these examples of what marketing automation can do:
✅ Keeps track of all the little tasks you might forget to do. Tasks that individually rarely get you conversions, but all together, they build that treasured customer loyalty.
✅ Sends the right information at the right time. No more generic or impersonal messages. Your readers won't be annoyed by your messaging.
✅Keeps track of all the customer data for each individual in your CRM. Your marketing automation tool is making note of your prospects' actions.
Marketing Automation Is Crazy-Easy!
If you're wondering how you'll ever learn to use complicated marketing automation tools, please stop.
You likely already know how your easy-to-use, intuitive social media management tools, and email marketing tools work.
The simple trick to most sales automation tools: if you know how to use one of them you know how to use them all.
You can schedule email sequences with easy drag-and-drop visual editors.
Figuring out which headline, subject line or call to action works best is a simple process with automated A/B testing.
Lead scoring is a simple matter of choosing how much weight to give your prospects' actions.
The tools do the rest.
How Does Marketing Automation Work?
Once you've got a prospect's email address, your marketing automation system and CRM software keep track of reactions to your content marketing strategy.
Sometimes your contacts will be ready to buy almost immediately. Jackpot! You'll know you've got a red-hot lead.
But what if they're only checking you out?
Your automation tool will help them build brand awareness about you and your digital products or services.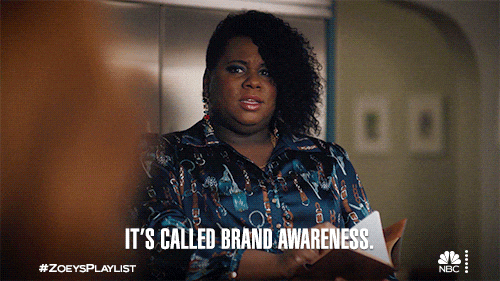 You can send automated emails to create a personalized experience.
You can create a social media strategy or Google ad based on your prospect's specific actions.
Or use content marketing to create content based on their browsing history on your site.
Marketing Automation Solves Common Problems
Which of these marketing problems do you need to solve? 🤔
1. You don't always know when your leads are ready to buy.
Marketing automation can help give each contact an accurate lead score based on their reactions to your content.
Deliver the right message at the right time for your lead nurturing. And get notified when they reach hot lead status.
2. You're chasing unqualified prospects.
Stop wasting your valuable time and use marketing automation to make sure your leads are ready to buy.
And if they're not, nurture them until they show clear signs that they're ready.
3. You're wasting valuable time doing it all manually.
Automation can do marketing tasks you can't.
You simply cannot serve up unique relevant content on your website to each visitor manually, for example.
These tiny but extremely effective marketing efforts are strictly marketing automation territory.
4. Your marketing isn't converting well.
Messaging based on your target audience works much better than blanket messages.
Stop sending irrelevant messages that don't convert well.
Marketing Automation Features
Let's talk about the features you'll need to make your marketing automation work its magic.
1. Central marketing hub
You'll soon have more team members, more moving parts in your automated marketing, and more prospects.
Keeping everything in one place will guarantee everyone's working with the same information.
2. Email triggers
What if you could send a message to a prospect only when they visit a certain webpage, click a specific link, or push a certain button?
Use email marketing tools to send them the information they're looking for only when they want it.
Measure the effectiveness of your email campaigns with email marketing analytics.
(Pro Tip: Don't miss our guide on targeted email marketing to really drill down your email prospects!)
3. Automated sequences
Imagine your prospects' entire customer journey through every stage of your marketing funnel.
You can build these automated sequences with marketing automation tools.
4. Dynamic content
If your automation tool has dynamic content marketing capabilities, you can customize parts of your web pages and emails to show content that changes based on who is looking at it.
5. Segmentation
Each action your customer lead takes can put them in a group (or remove them from a group).
This is called marketing segmentation.
For example, marketing automation can segment prospects based on demographic segmentation, behavioral factors, and geographical locations.
🤓 You can even dive deeper into your prospects' heads with psychographic segmentation. 🧠
6. CRM
Having a CRM (customer relationship management system) hooked up to your marketing automation will help your sales and marketing teams work better together.
If you offer subscriptions, a subscription management platform works in much the same way, enabling you to gain insight into the entirety of your subscribers' lifecycles.
Make sure everyone's on the same page and talking about the exact same data.
7. Lead scoring
How much more easily will you see who the hottest leads are when you're tracking everything your prospects are doing with your messages?
Automation tools can make sure you don't miss anyone when the time's right.
8. Lead management
Most of your prospects will enter your marketing sales funnel before they're ready to buy.
You need a way to keep track of them while they get to know you.
Help them find the information they want. Keep track of what they're looking for until they're ready to buy.
9. Social media
Having your information all in one place will make your social media marketing so much easier.
Social media marketing tools with automation features ensure that your social media management is a breeze.  
Adding in your social media analytics will help your marketing and sales team make even better decisions.
🎯Want to learn even more about social media marketing? Check out these related articles!
✔️How to Monetize Social Media in 2023 (15+ Ways to Make $$!)
✔️Boost Your Social Media Engagement in 2023 (10+ Tips!)
✔️46 Social Media Marketing Apps You Need in 2023
✔️31 Essential Social Media Monitoring Tools for 2023!
✔️What Is Social Listening (& Why You Need It in 2023 )
✔️22 Social Listening Tools for Monitoring Brand Mentions in 2023
✔️Social Media Advertising in 2023 (+ Tips & Best Practices)
The ROI of Marketing Automation
Instead of giving you some vague descriptions of what kind of ROI you can get using marketing automation software in your business, let's look at some numbers:
Ian Campbell of Nucleus Research said,
"We published research that showed a $6.66 return on average for every dollar spent on marketing automation technology. That's impressive ROI."
That sounds pretty fantastic, but let's dig a little deeper.
Does marketing automation generate more sales?
Yes.
"80% of marketing automation users saw an increase in the number of leads, and 77% had an increase of conversions."
91% of those same users said it's "very important" to the success of their marketing strategy.
Does marketing automation reduce costs?
Again, yes!
"As if a 20 percent productivity boost and an average return of $6.66 per dollar spent wasn't incentive enough, costs are down 85 percent over last year based on our latest research."
Marketing Automation Strategy
If you're wondering where to start with setting up marketing automation, think about what you need most.
1. Marketing automation goals.
Whatever your most important goals are, make a list.
You'll need to choose the best marketing automation software based on your business goals.
☝️Pro Tip: An important part of your marketing strategy should include creating buyer personas for your target audience and conducting a competitive analysis to figure out what your competitors are up to.
2. Rev up your marketing automation.
Talk to all the people who will be using your automation platform.
Get their feedback on what's needed. Make sure they're on board.
These tools work best when everyone's collaborating and using the tool.
Also, get everyone the training and support they need.
3. Keep track of what's working.
Now that you've got this amazing automation tool running, you should dig into your marketing analytics and see what's working.
Use your newfound extra time wisely to monitor your campaign performance and learn more about your prospects.
4. Make your marketing better.
It won't take long for you to find ways to improve your marketing plan and messaging with all that wonderfully useful data you've got.
What gets you the best-qualified leads? Which market channels are best for nurturing those leads?
You'll have answers and know what to do with them.
Marketing Automation Best Practices
Let's get the most out of your marketing automation tools. Here are some results-boosting best practices:
1. Have more than a goal.
Your colleagues will want to know your goals are realistic.
Show them the numbers, the stats, and the research.
But also show them how these tools will save money, speed up processes, and create more leads and clients.
2. Get people talking.
Listen to the people who will use the marketing automation platform.
Chances are they know things that can help you hit those numbers you just presented.
Work with them to create your plan.
The more engaged your employees are about the platform, the better.
3. Show them what they can't see.
Automation results are easy to see, but the processes that create those results are not.
Create flowcharts that show your customer journey.
Not everyone's a marketing automation specialist who can visualize workflows in their head.
Show everyone how your plan works together to get more leads, qualify them, nurture them, and make sales.
4. Take it slow.
Your new marketing automation plan is probably huge, with hundreds of moving parts. Everyone's going to be blown away by the results.
Hold on there, cowboy. Let's take this step by step.
Do some test launches. Make sure everything's hooked up and working properly.
What Marketing Automation Tools are Best for B2B vs. B2C?
Let's talk about what marketing tools you need to match your products and services.
B2B marketing automation tools
For B2B marketing, the more expensive and customized your product or service, the more nurturing and educating you'll need to do.
If your client's decision-making process has more steps (and people to convince), your buying cycle will be longer too.
Your B2B offer will probably need more lead management.
B2B marketing automation can help you keep track of everyone and get them the info they need to book that hallowed sales call or demo.
If you've got a customer's journey that's a few months to a few years long, good lead management's a tremendous time-saver.
You absolutely need to know what will move the needle on (and maybe even speed up) your lead's decision-making process.
Marketing automation companies like Hubspot, Marketo, and Eloqua specialize in B2B marketing automation tools for long lead management needs.
🎯 To learn more about B2B marketing, check out our posts about B2B content marketing, B2B email marketing, and B2B social media marketing!
B2C marketing automation tools
B2C products and services can have lightning-fast sales cycles (think coupons and flash sales).
If you're selling lower-priced eCommerce products, you'll need eCommerce marketing automation tools that keep giving your visitors and buyers irresistible reasons to come back and buy something.
ECommerce marketing tools like Mailchimp, Drip, and Yotpo specialize in B2C marketing and especially eCommerce marketing with a need for speed.
What's Your Marketing Automation Future?
Are you ready to leave your competition in the dust and build better digital engagement with your prospects?
Marketing automation will sharpen its extraordinary effectiveness.
These user-friendly marketing tools let you do all the things you need to build brand loyalty with your prospects and close more sales.
Time to start creating your automated future now.
Suzanne Berthuy is a B2B business and marketing freelance writer with 15 years of blogging, SEO writing, and content creation experience. She's happily eating her way across France and geeking out on marketing (and talking about it on Linkedin). And loving the heck out of her Smart Blogger content marketing certification.